"We don't wait for the perfect moment,
we take the moment and make it perfect"
Audiovisual Services for Conferences & Corporate Events
Every event represents a challenge which we approach with methodical planning and inspirational creativity
From the embryonic stage to the final production, our highly trained in-house and on-site staff, allied to our use of the latest technology available, ensure we produce on time every time.
Audiovisual Services for Live Entertainment
Our company policy to invest in top of the range equipment and a comprehensive staff training system
has ensured we can deliver sound systems, light, LED and film shoot services for any live entertainment event.
Audiovisual Services for Film & TV Production
We have vast experience in the field of TV production and broadcasting.
Our clients include RAI, Mediaset, LA7, Sky, and international TV channels from the USA, Germany, Switzerland and UAE.
Audiovisual Equipment rental for Events
Over many years in the industry we have assembled a comprehensive range of the latest event design and technical equipment.
We are constantly upgrading our stock from top line suppliers and our maintenance schedule ensures you receive high quality products every time.
Founded in 2010 Eventi-X Group are a highly specialized event production company, which can offer a complete service to all businesses and agencies.
Stage sets for corporate events, sound PA for conferences, light solutions for emotional shows, large LED Screen for corporate communication, broadcast shooting for tv productions.
We at Eventi-x operate in Italy with our sound, light, video and stage set services. The company works in close collaboration with international event partners to ensure audiovisual services of the highest standards are provided for our clients in their Italian events.
Attention to event detail, enthusiasm, versatility and an extremely careful selection process for team members and communication experts allows us not only to be designers, but also great creators of any integrated event project.
Our work
Take a moment to see a recent selection of our audiovisual projects
Zerocalcare – Questo Aftershow non mi renderà cattivo
admin
2023-07-20T10:05:53+02:00
Antonio Grimaldi – Couture Collection FW 2023-24
admin
2023-07-14T14:31:35+02:00
2022 Next Generation ATP Finals – Milan
admin
2022-11-22T14:36:25+01:00
Women Value Company 2022
admin
2022-06-28T10:14:27+02:00
Procida Capitale Italiana della Cultura 2022
admin
2022-08-26T09:55:48+02:00
50th Pink Floyd Live at Pompeii – The event
admin
2022-11-02T16:49:49+01:00
TIM Vision – XR event
admin
2021-09-06T17:27:49+02:00
Terna "Per cielo, per mare e per terra. L'energia non si muove da sola"
admin
2022-08-31T14:37:18+02:00
Kilometres travelled with our audiovisual equipment
Cups of Coffee consumed during our audiovisual projects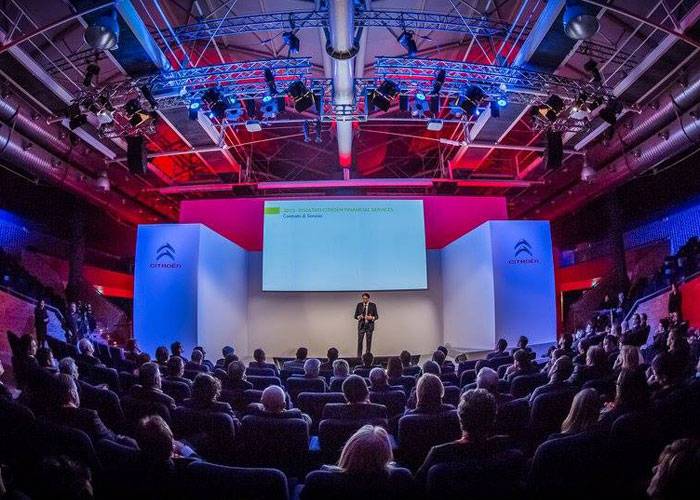 We create live events, with the highest levels of quality and innovative audiovisual solutions in the sound, light, video and immersive technologies.
Conferences, corporate events, emotional conventions and much more. The aim is to ensure every guest enjoys a positive and rewarding experience which will live long in their memories.
In the highly specialized field of corporate event audiovisual services, media communications and audiovisual solutions our mission is a simple one. The aim is nothing less than total customer satisfaction.
We want to be your only audio, video, lights, projection and set building service in Italy.
We listen to you, our clients

We evaluate

We create

We succeed
It is said perfection is not attainable, but we chase perfection so we can catch excellence.
A few more days and we welcome the arrival [...]
Il presente documento informativo è destinato a tutti coloro [...]
Hi Simone,
A big thanks to you and your onsite team, I know you did an amazing job. Even with all changes we had, your team stayed very dedicated and very smiling, Stephane said only great things about Eventix but I am not surprised.
A quick note to say thank you for the job your guys did this week.
It was an easy one, but our very demanding client made it quite challenging, so I am pleased it went well.

A big thank you to Alessandro and Emilio who were spot on!
Thanks Nicola! This new version of the video is great!
Hello Silvia,
I would like to thank you for the perfect service and materials you have delivered. It was a pleasure to work with the guys.
Hi Simone.
Everything went well. I am extremely pleased that I chose your company.
Extremely satisfied with the equipment. All perfectly. I hope you are also satisfied with the cooperation with me. I am sure we still have many joint projects. Send me more information about your company.
Dear Simone,
Once again, I wanted to say a big thank you to you and your team for this very successful event.
My clients are very pleased with how everything went and I am very pleased and particularly proud of the quality of your performance.
You wouldn't believe how rare it is to work with people like you!
Thanks for all the hard work during the pre-prod also!
Hi Silvia,
I have had a conversation with Austin and he was very impressed with the crew, please pass on the news to them and thank them on behalf of PSCo.
Silvia your service was excellent, thank you for the good work and communication throughout this project.
Please give your crew another big thank you from us.
It was brilliant to work with this guys.