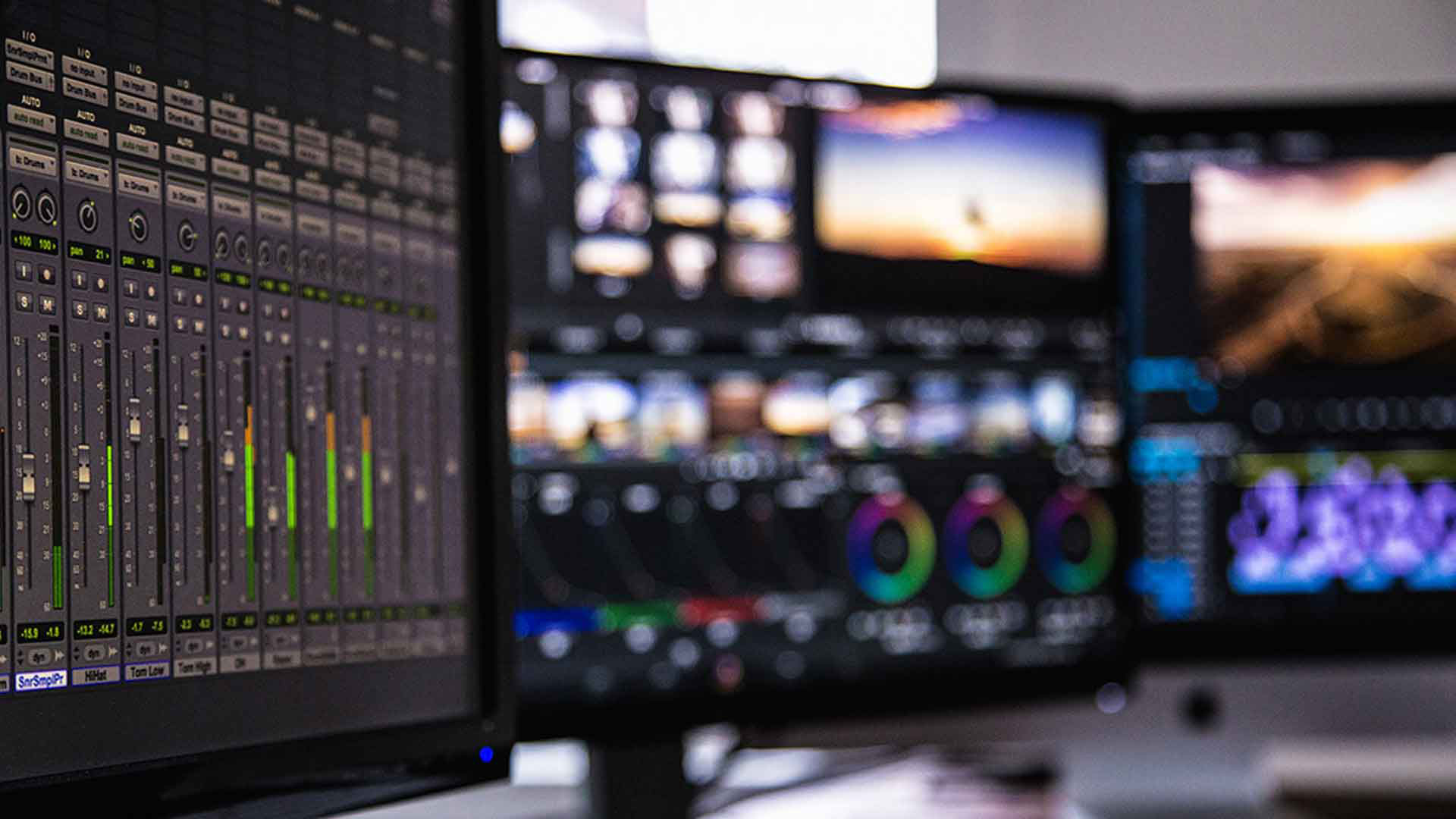 Post-production is part of the process of filmmaking, and video production Post-production includes all stages of production occurring after shooting or recording individual program segments. Traditional (analogue) post-production has mostly been replaced by video editing software that operates on a non-linear editing system (NLE). The post-production phase of creating a film usually takes longer than the actual shooting of the film and can take several months to complete because it includes the complete editing, color correction, and the addition of music and sound. The process of editing a movie is also seen as the second directing because through post-production it is possible to change the intention of the movie.
Video editing is the cherry on the cake, it can turn any video into a masterpiece and we are right with you here. This is the stage, where we maximize the image quality and optimize the color, then if you want we can add language translations or provide a voice-over. We make no excuses for being perfectionists, which is why we're equipped with the most powerful software available, AVID, EDIUS, ADOBE PREMIERE and AFTER EFFECTS. By using skilful post-production techniques and highly specialized equipment we can offer you a video which will engage with and excite you and your clients.
Media Composer is the media and entertainment industry's most used video editing software, accelerating high-res, HDR, and HD workflows. From the biggest movies to small indie films, more productions today are shooting in 4K and beyond. With Media Composer, you can edit and deliver high volumes of high-res media quickly. And get native support for the widest array of media codecs, including those from Panasonic, Sony, RED, Canon, and more.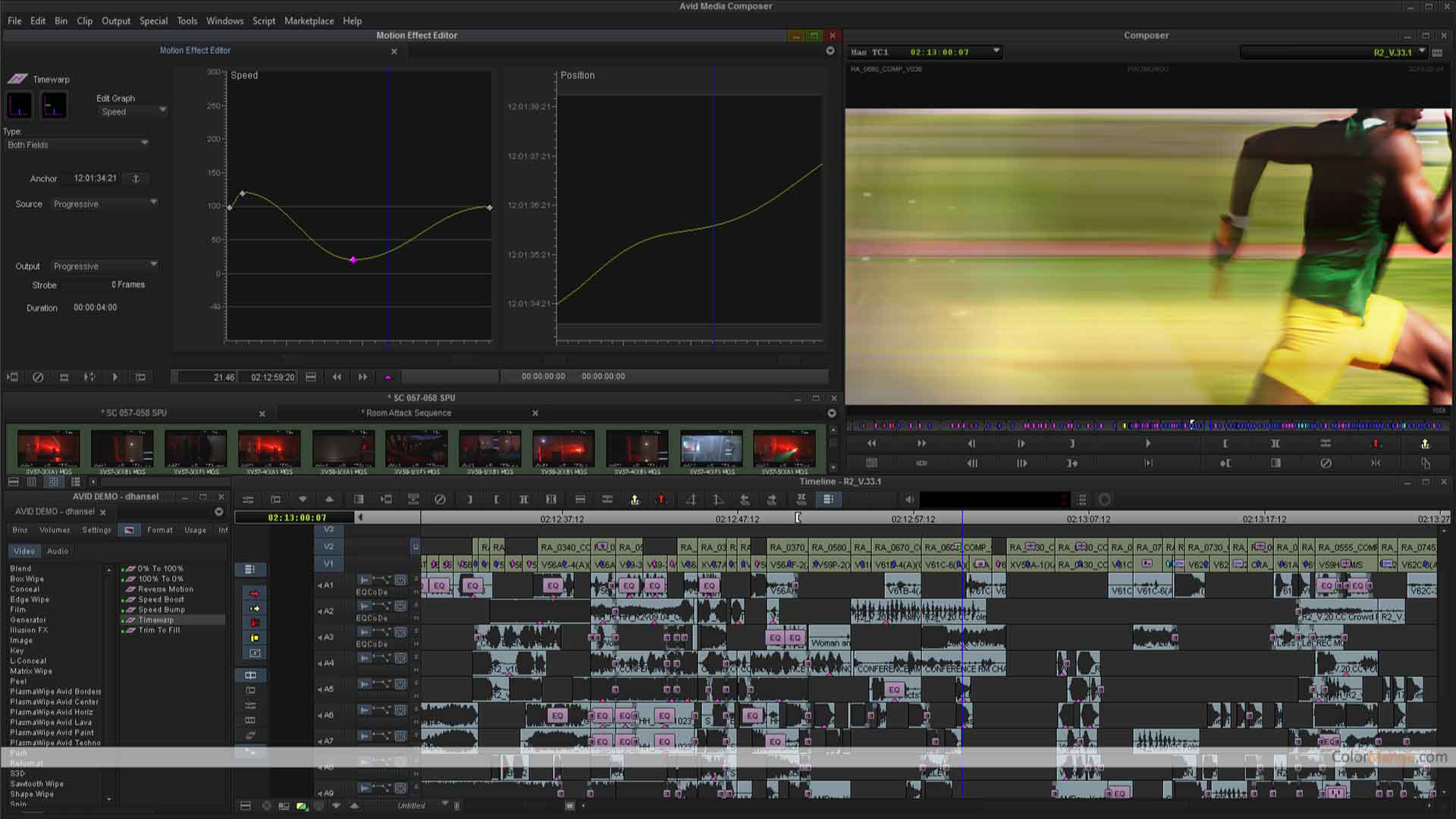 EDIUS Pro 9 is the most versatile and fastest nonlinear editing software available. EDIUS Pro 9 gives you real-time editing of multiple formats and frame rates all on the same timeline. That means you can edit faster… and make the time to be more creative. EDIUS Pro 9 is the perfect finishing tool for professional productions, including documentary and 4K and HDR theatrical productions.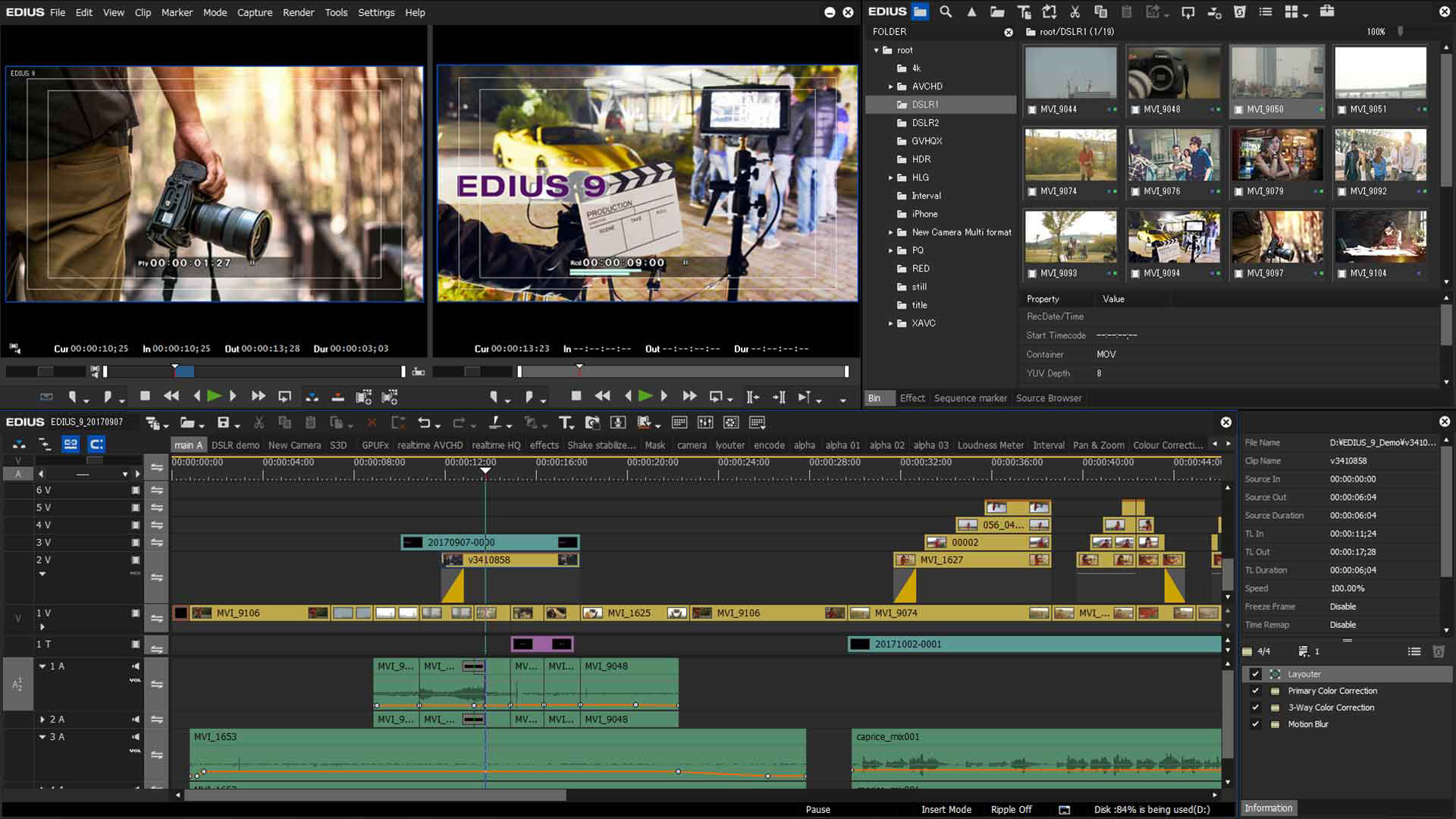 "My time on the set is the least of my involvement. Most of my time is in pre-production and post-production."
– Keenen Ivory Wayans –
Special effects have come a long way since the pioneering French filmmaker Georges Melies explored this technique in the late 19th century.
Visual effects (abbreviated VFX) is the process by which imagery is created or manipulated outside the context of a live action shot in film making.
Visual effects involve the integration of live-action footage (special effects) and generated imagery (digital effects) to create environments which look realistic, but would be dangerous, expensive, impractical, time consuming or impossible to capture on film. Visual effects using computer-generated imagery (CGI) have recently become accessible to the independent filmmaker with the introduction of affordable and easy-to-use animation and compositing software.