Project Description
On the 9th of April, the inaugural ceremony of Procida, Italian Capital of culture 2022 took place at the ex-monastery of Santa Margherita Nuova.
Through the use of 2D and 3D animations, we transformed the works of Gio Pistone and Alessandra Carloni (inspired by the myths of the sea) in a unique visual show thanks to the technique of video mapping, literally giving life to the characteristic part of Procida named Marina Corricella.
On this special day, in addition to the Director of Procida, Italian Capital of Culture 2022, Agostino Riitano, a significant numbers of mayors, ministers, parliamentarians and member of the police force, the President of the Italian Republic Sergio Mattarella opened the event. The perfect collaboration between the creative and technical departments of Eventi-x team, with the help of n°2 server watchout and n°8 laser projectors Barco 32.000 k (set up on a layher tower of 5 meters for 4), gave life to a unique visual show, capable of surprising and astonishing both the tourists and the citizens of Procida.
The 5 minutes of our visual show were able to cover an architectural portion of about 400 meters in lenght x 16 meters in height, with a projection distance of more than 200 meters.
A special thanks goes to the organizing committee, which believed in the professionality of our team and supported us during the processing of this amazing project.
Designed and created by: Eventi-X Group srl
Art Director: Nicola D'Amore
Illustrations by Gio Pistone and Alessandra Carloni
Music and Sound Design: Edoardo Caruso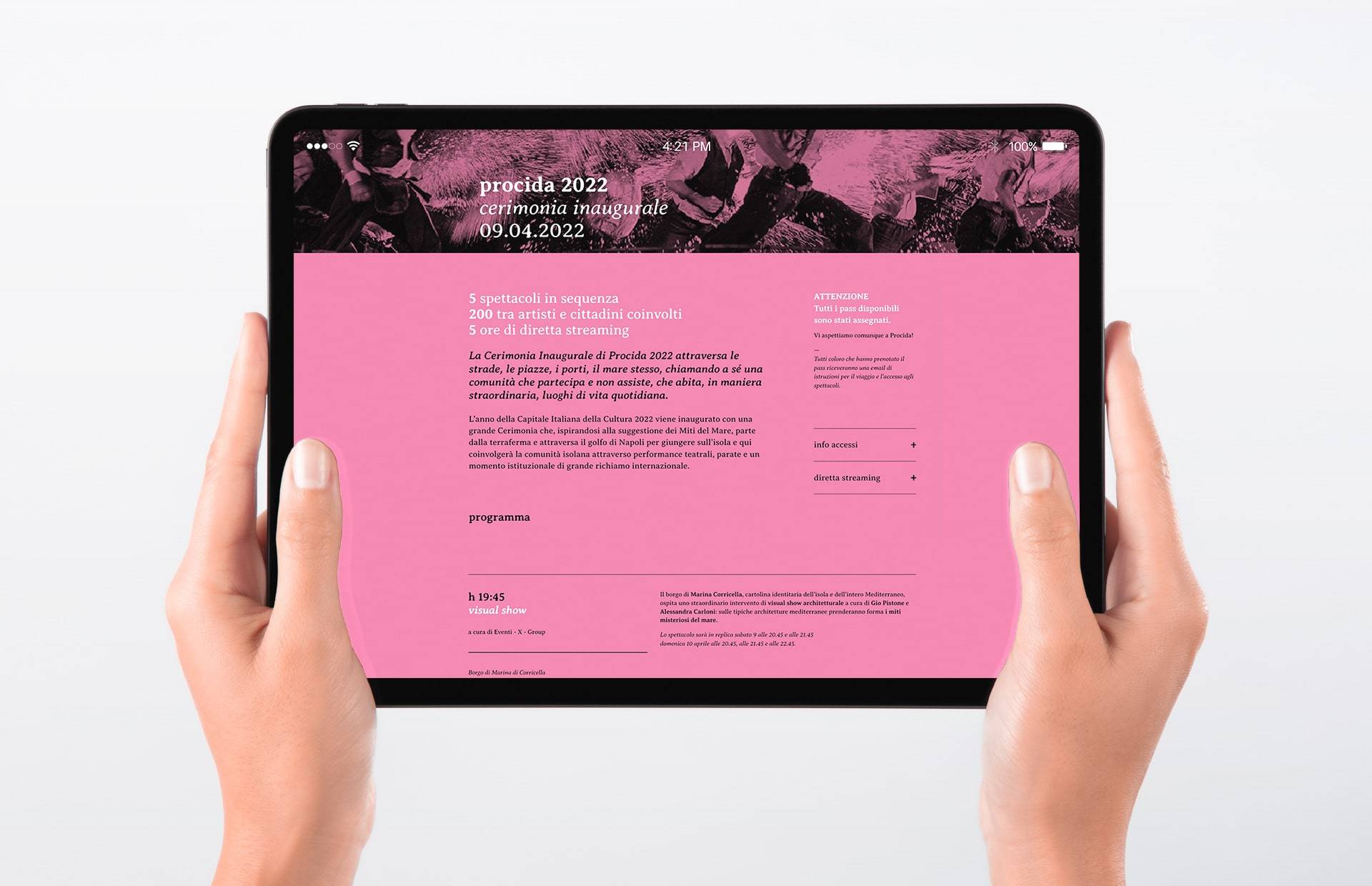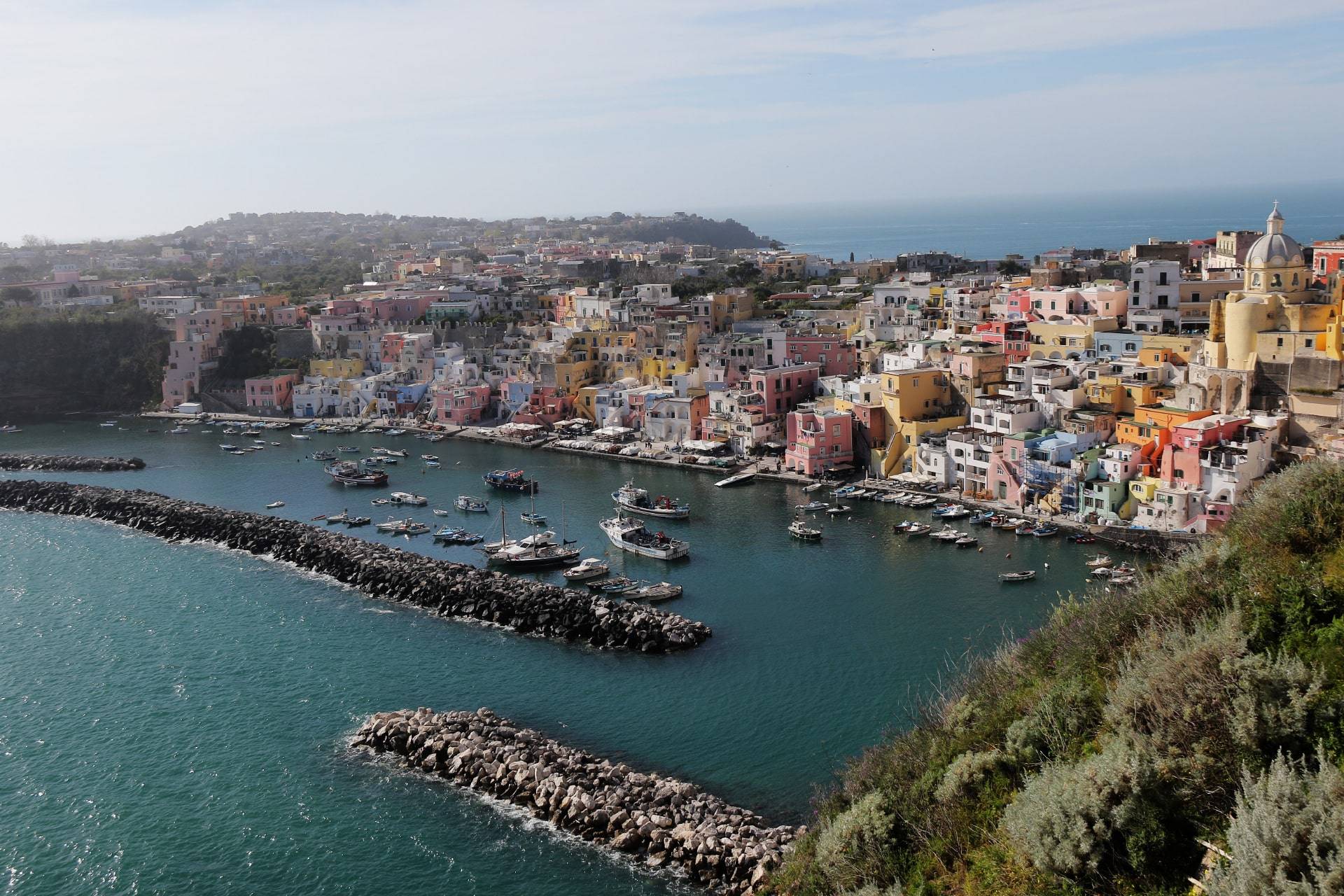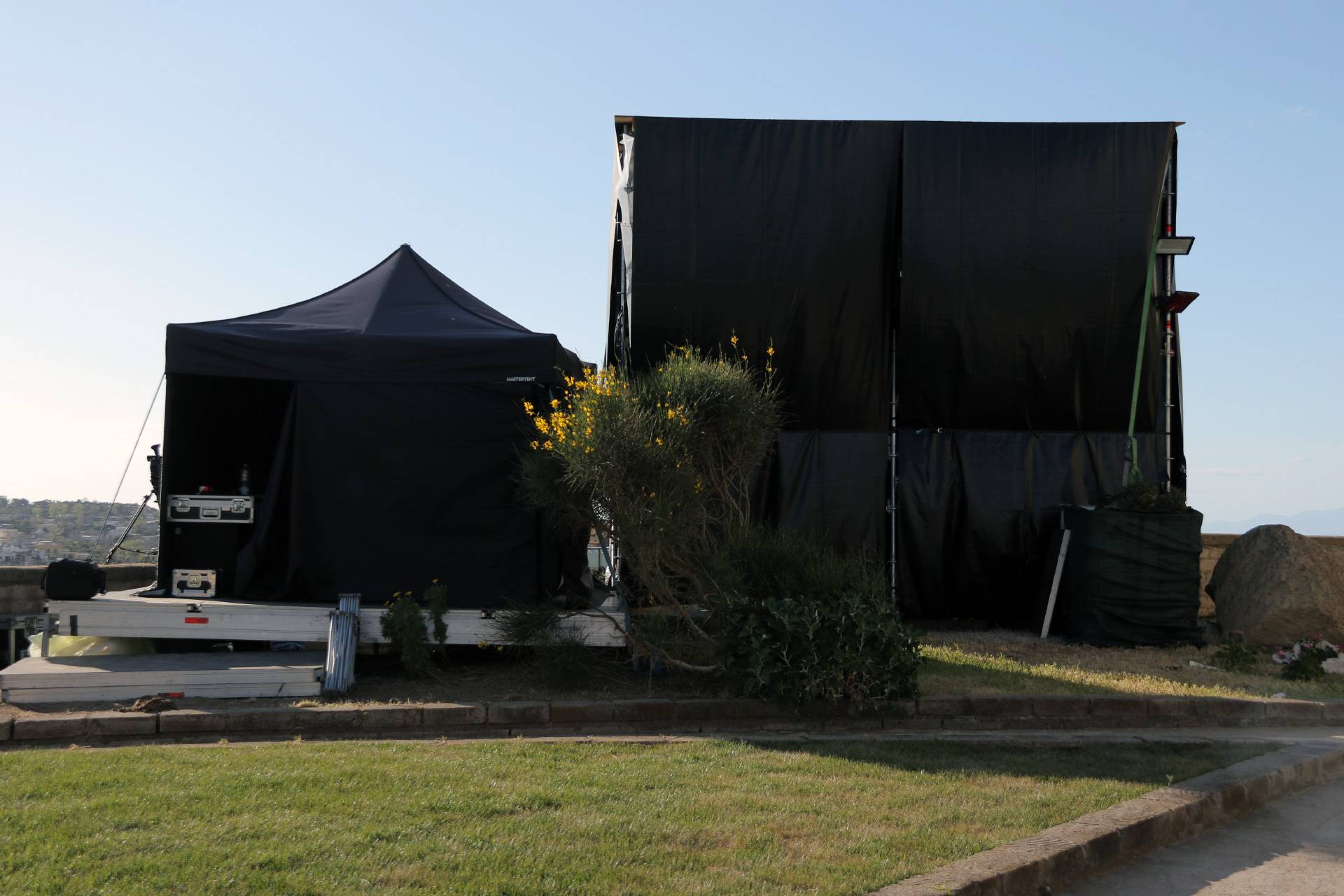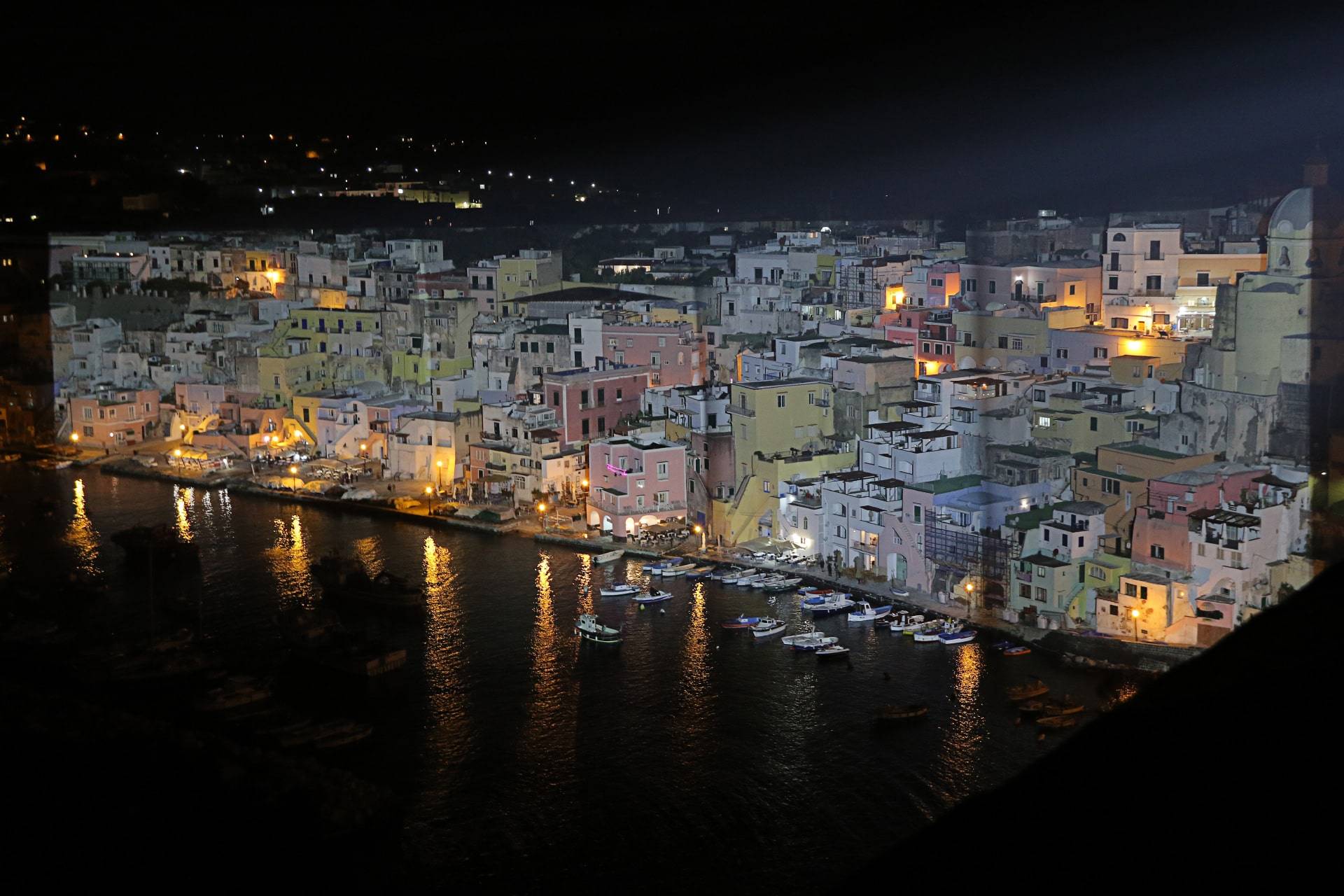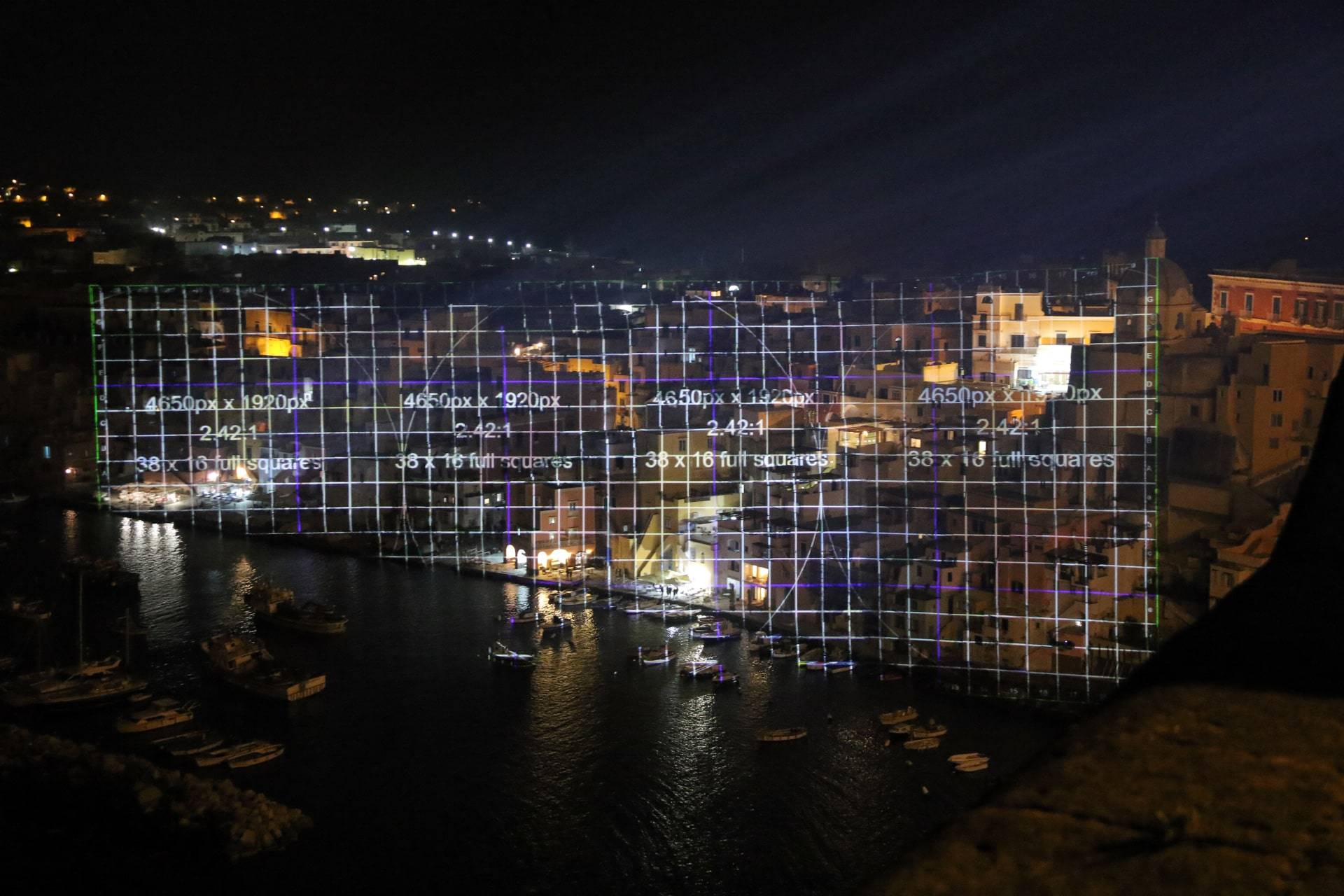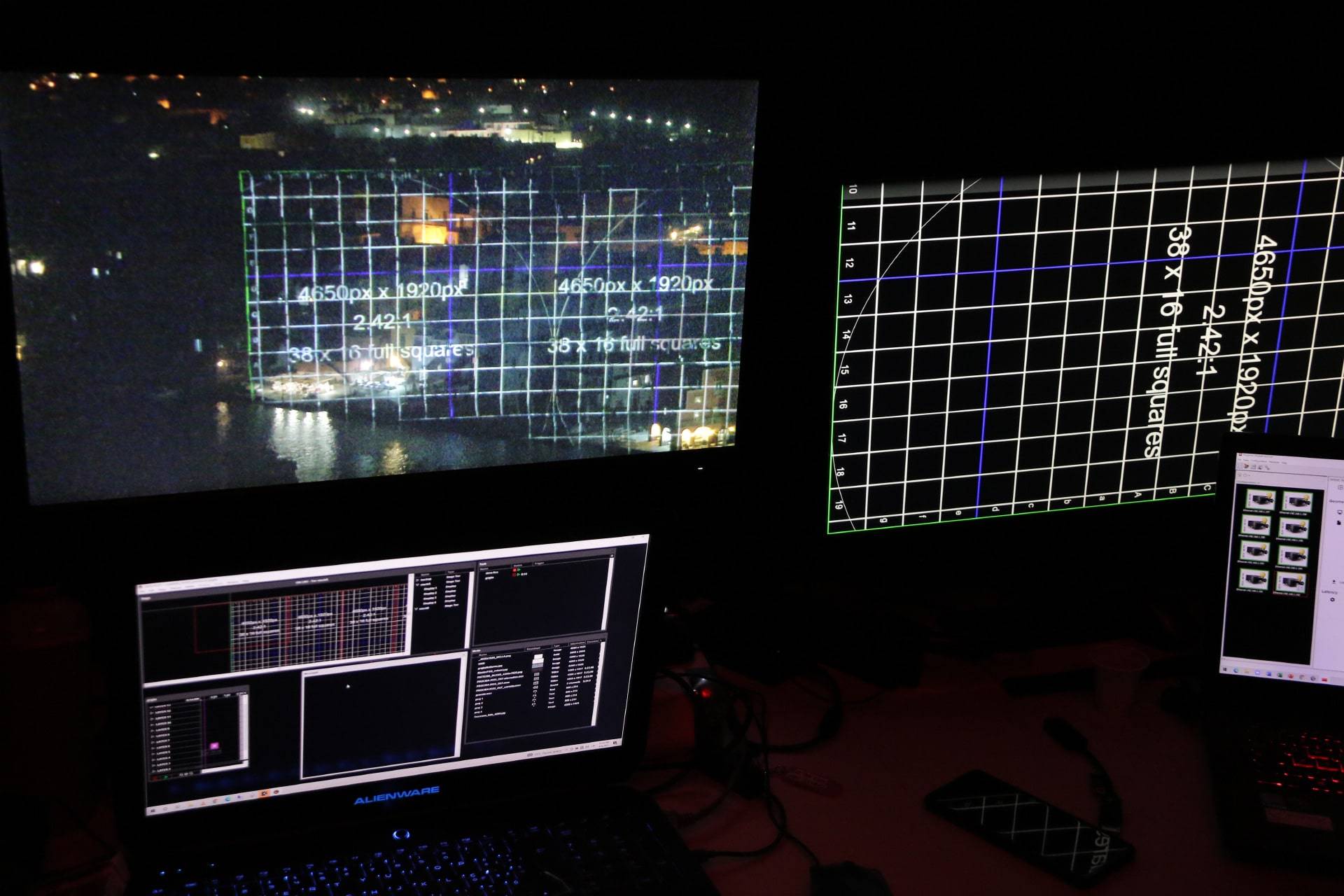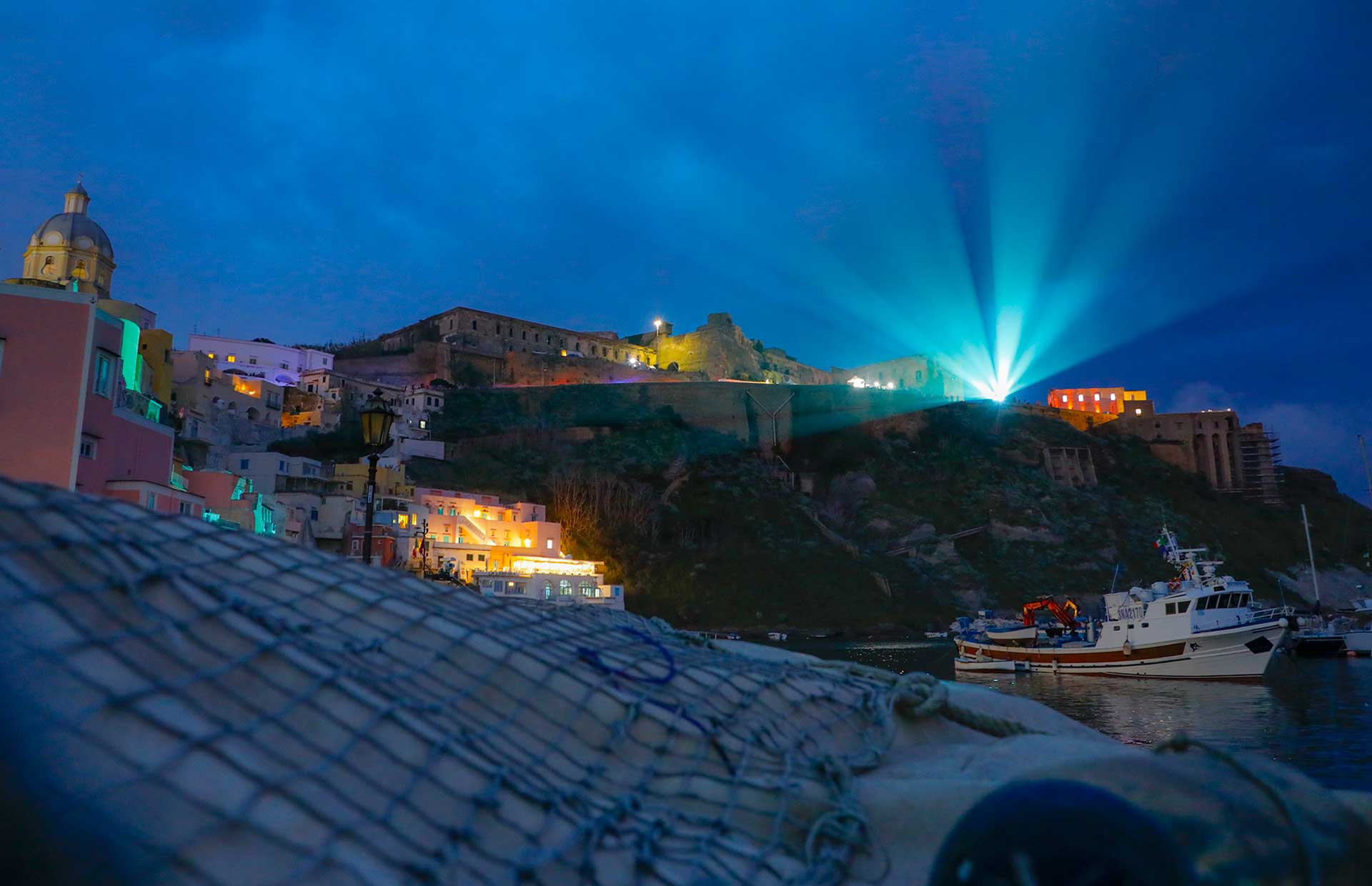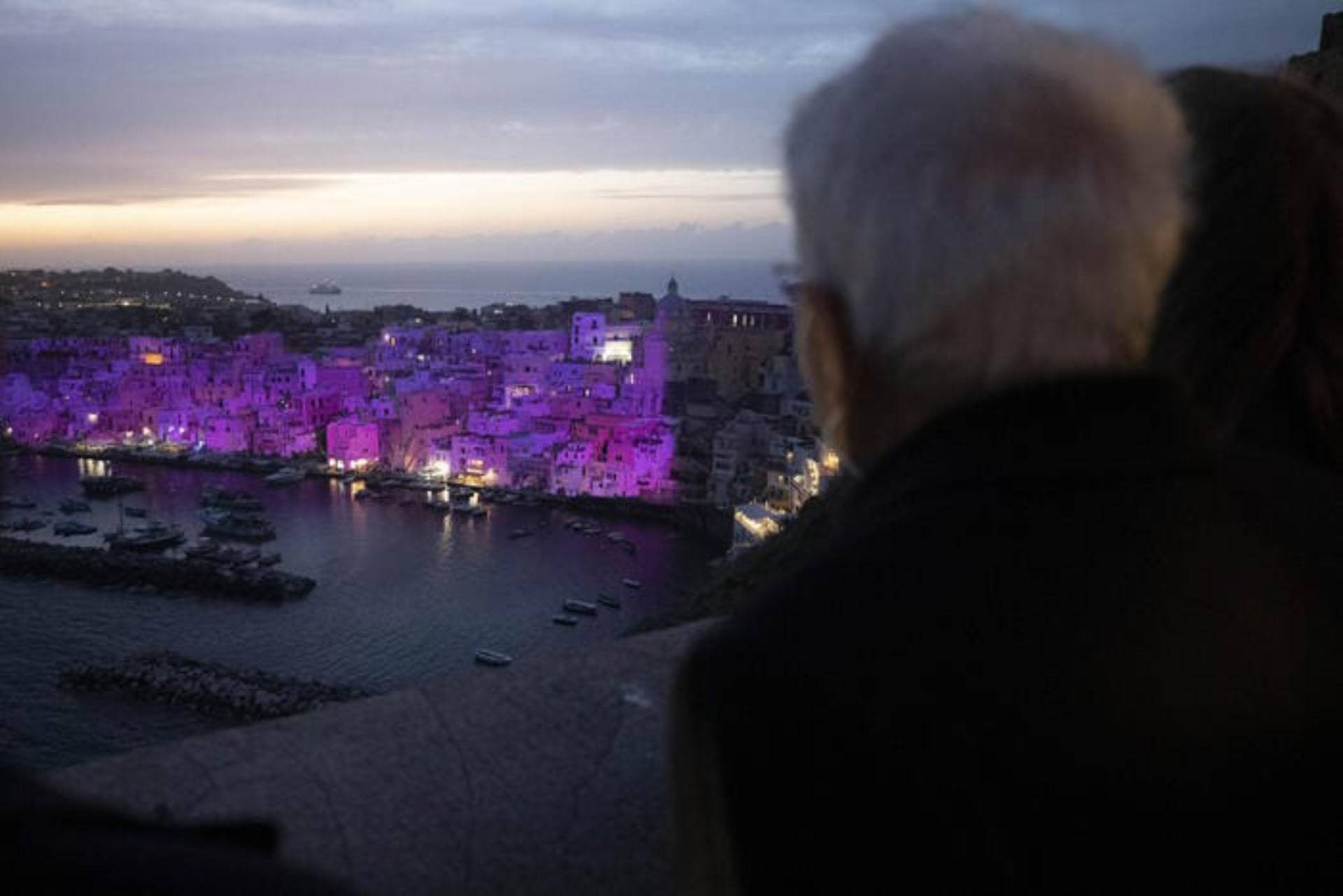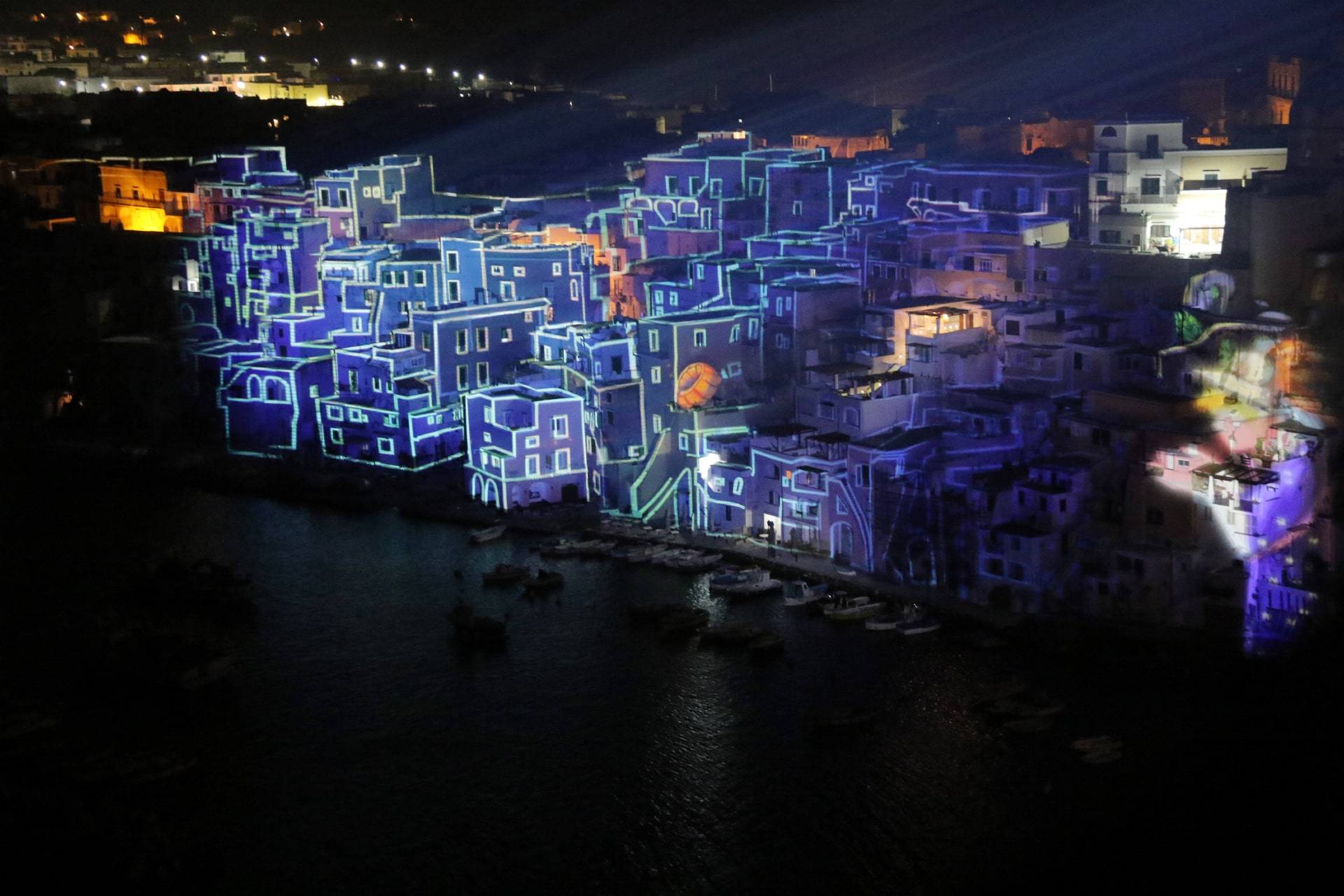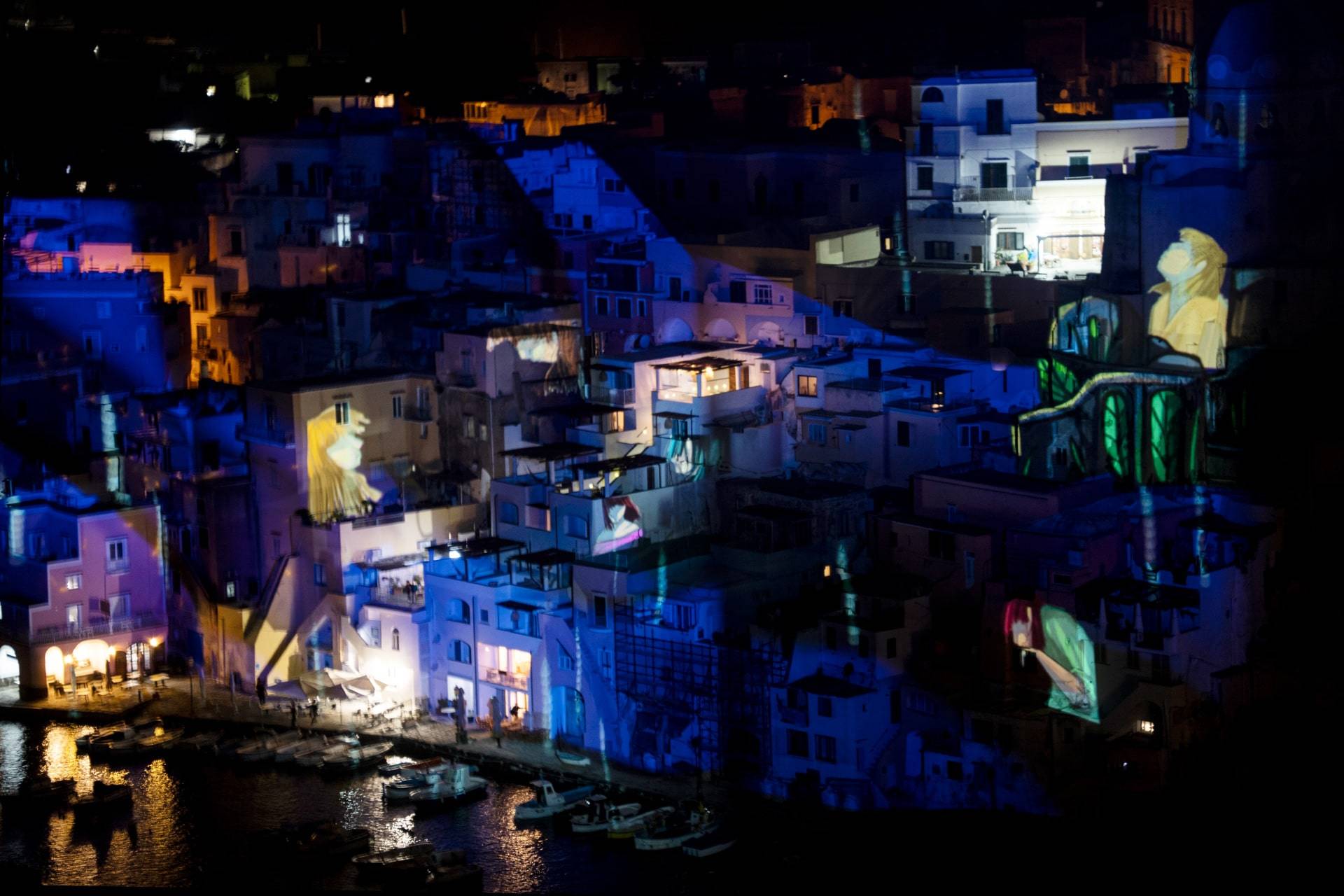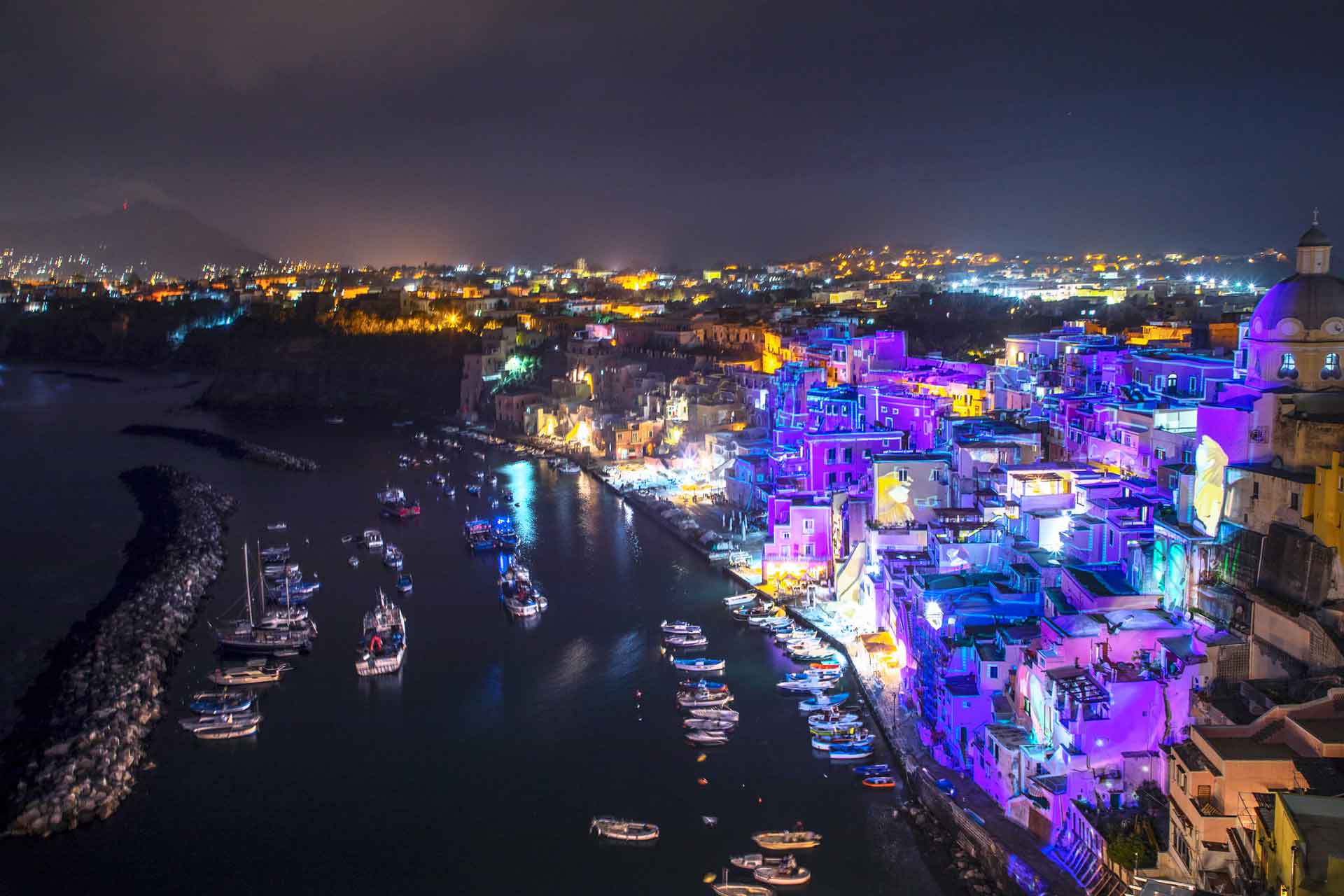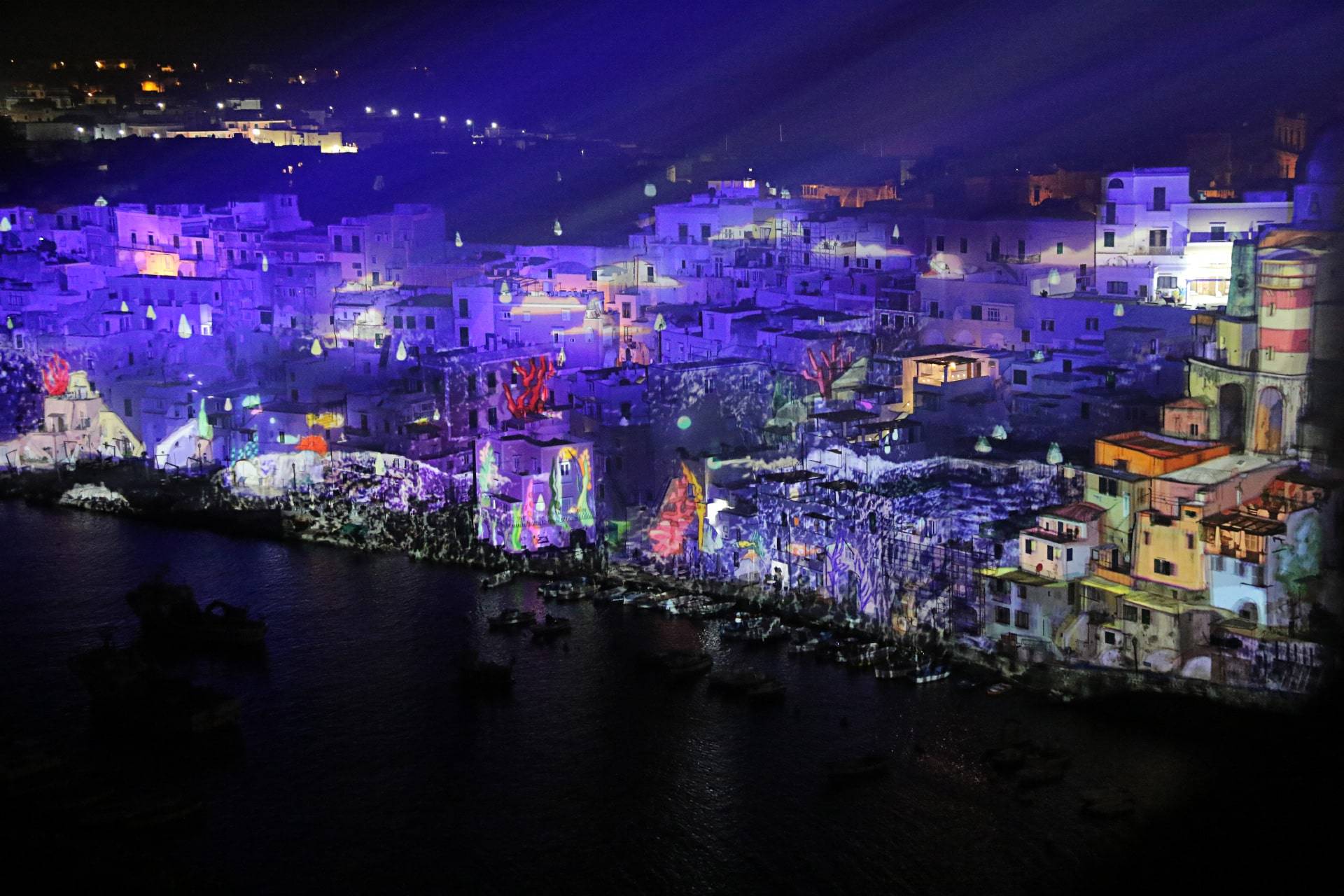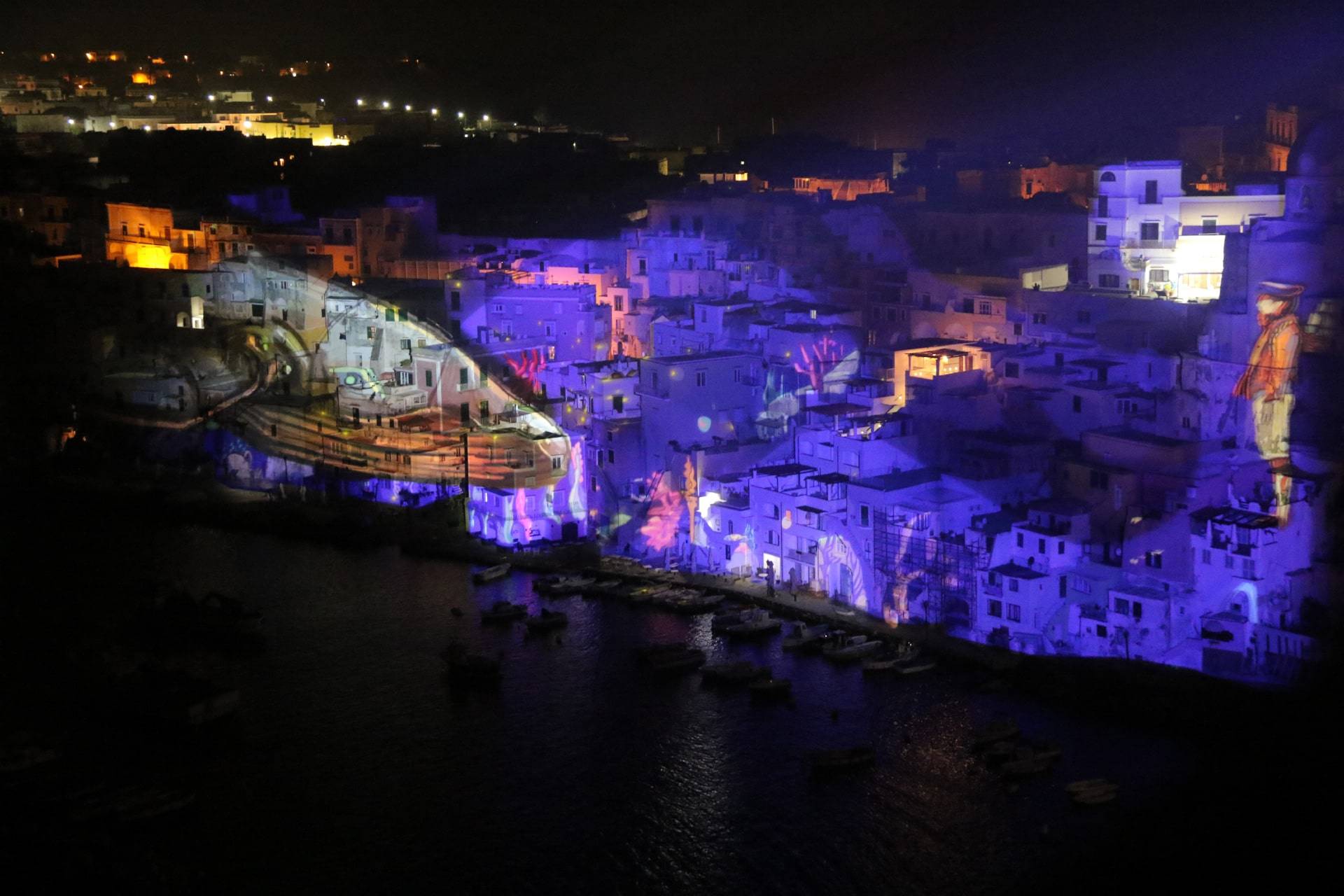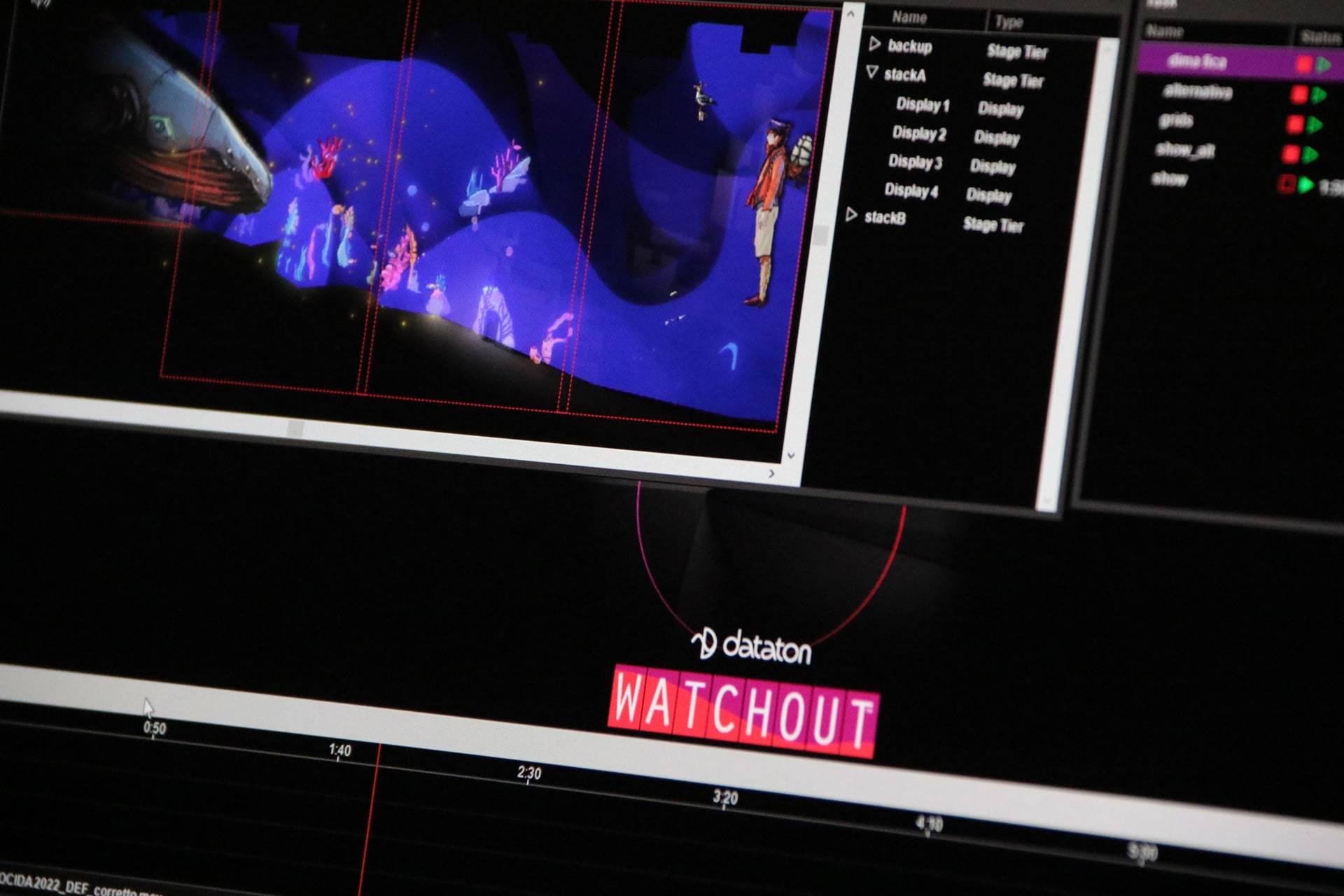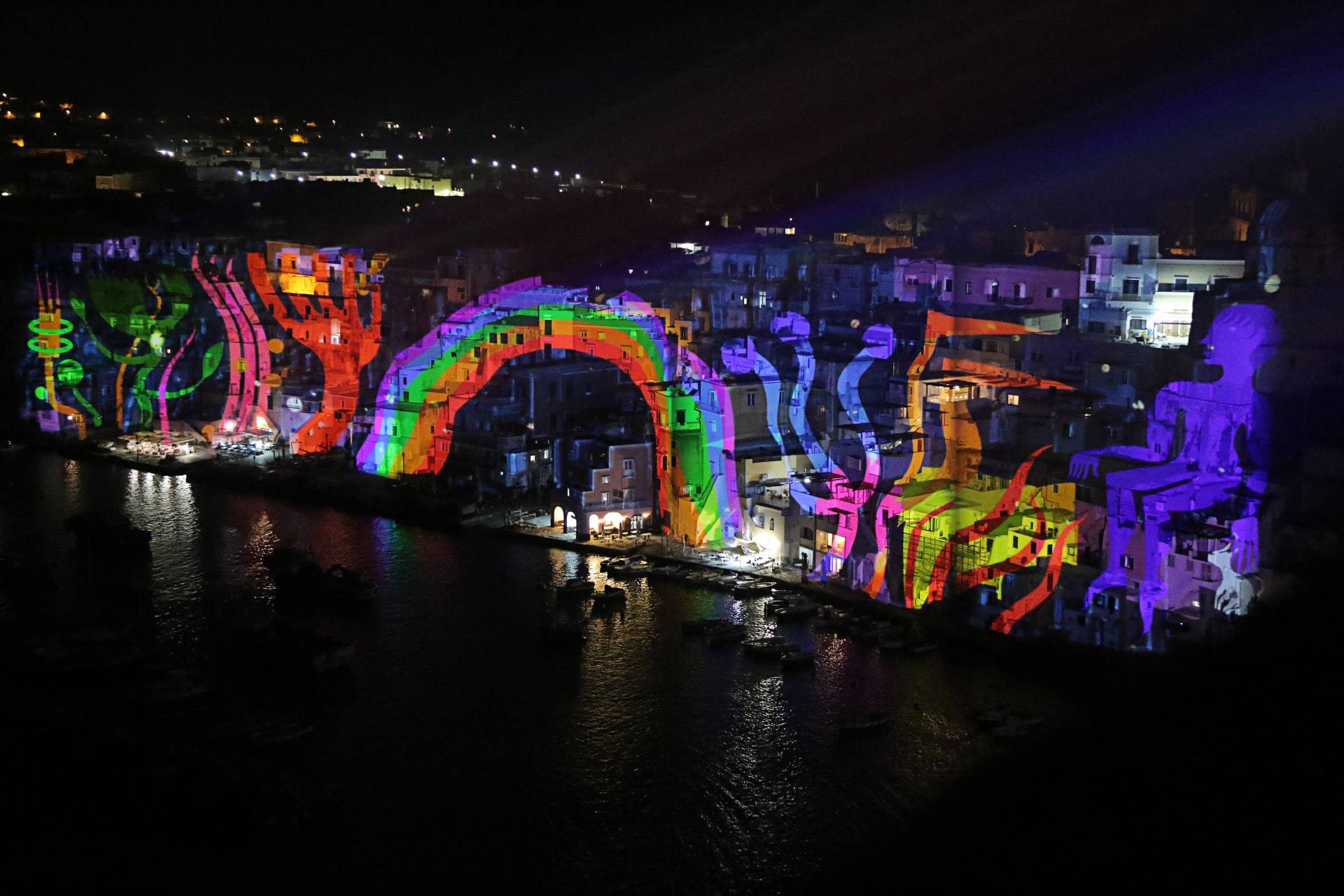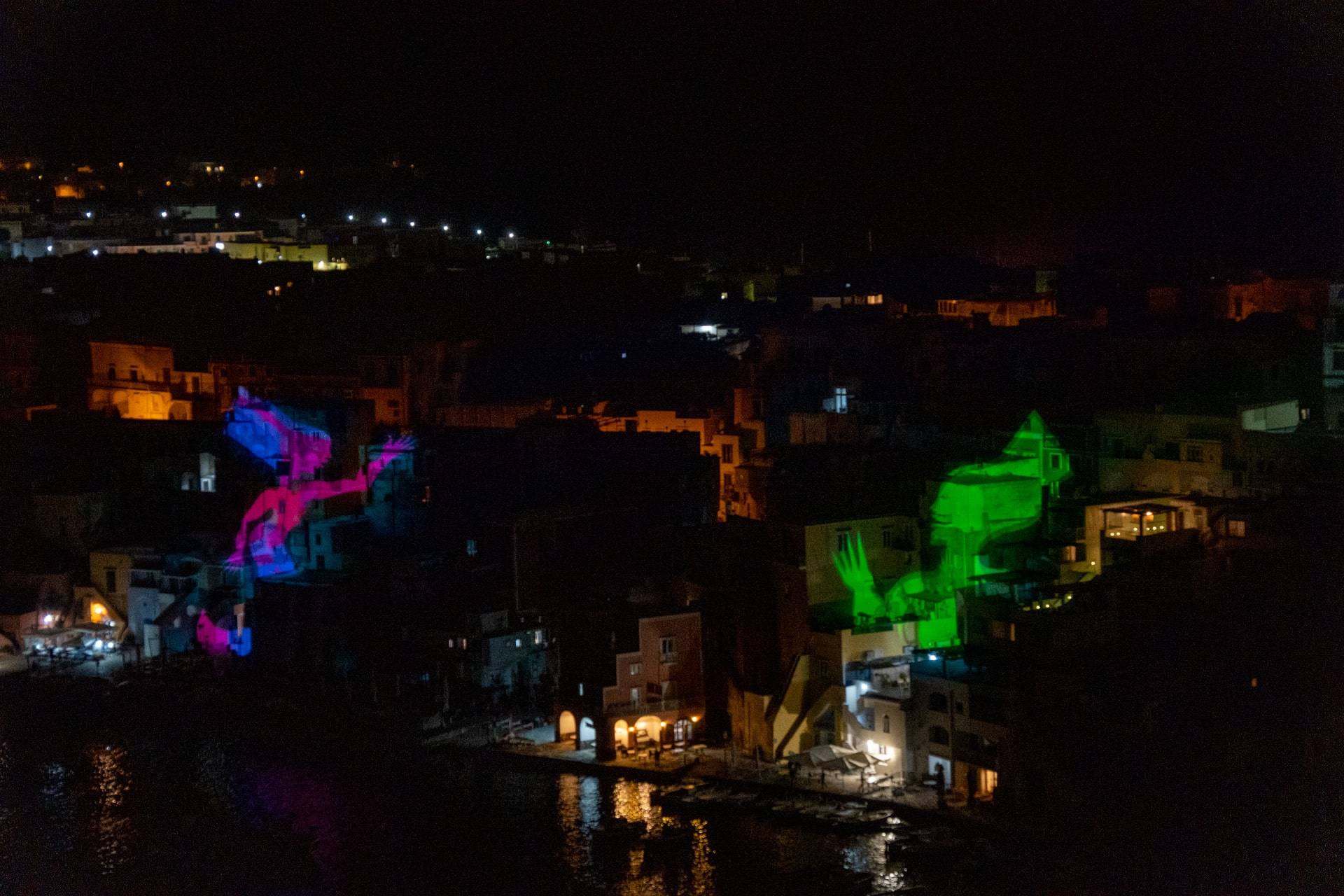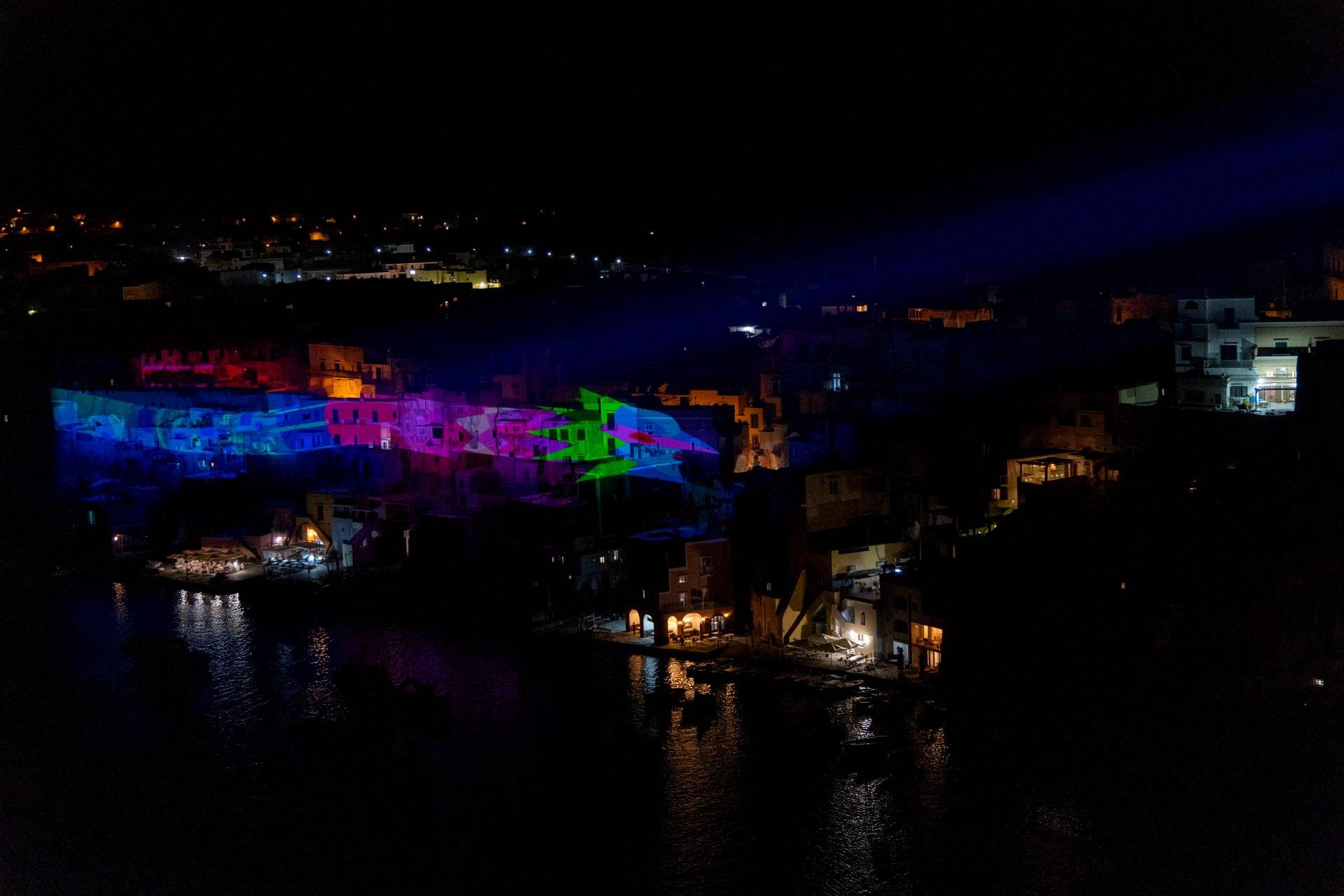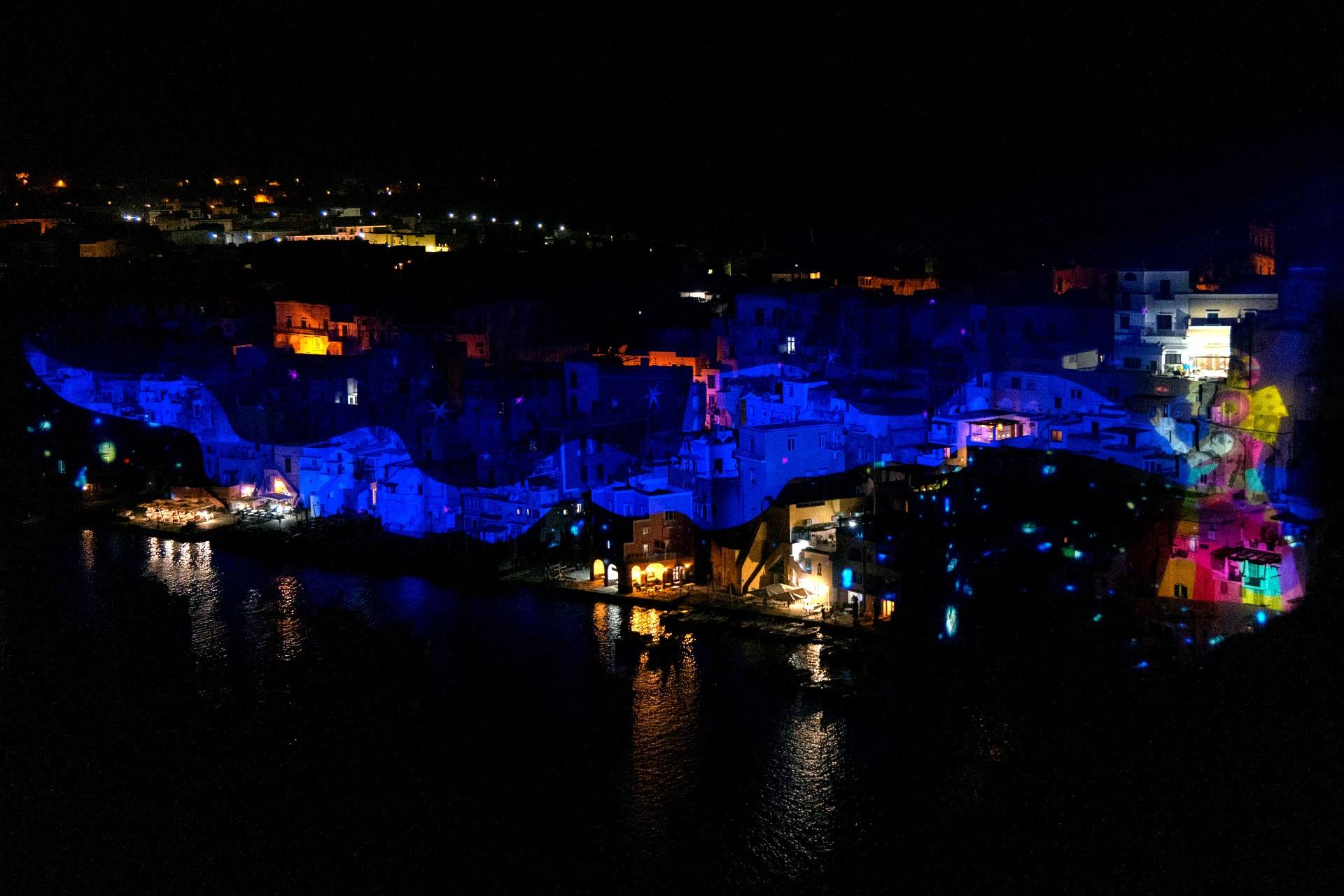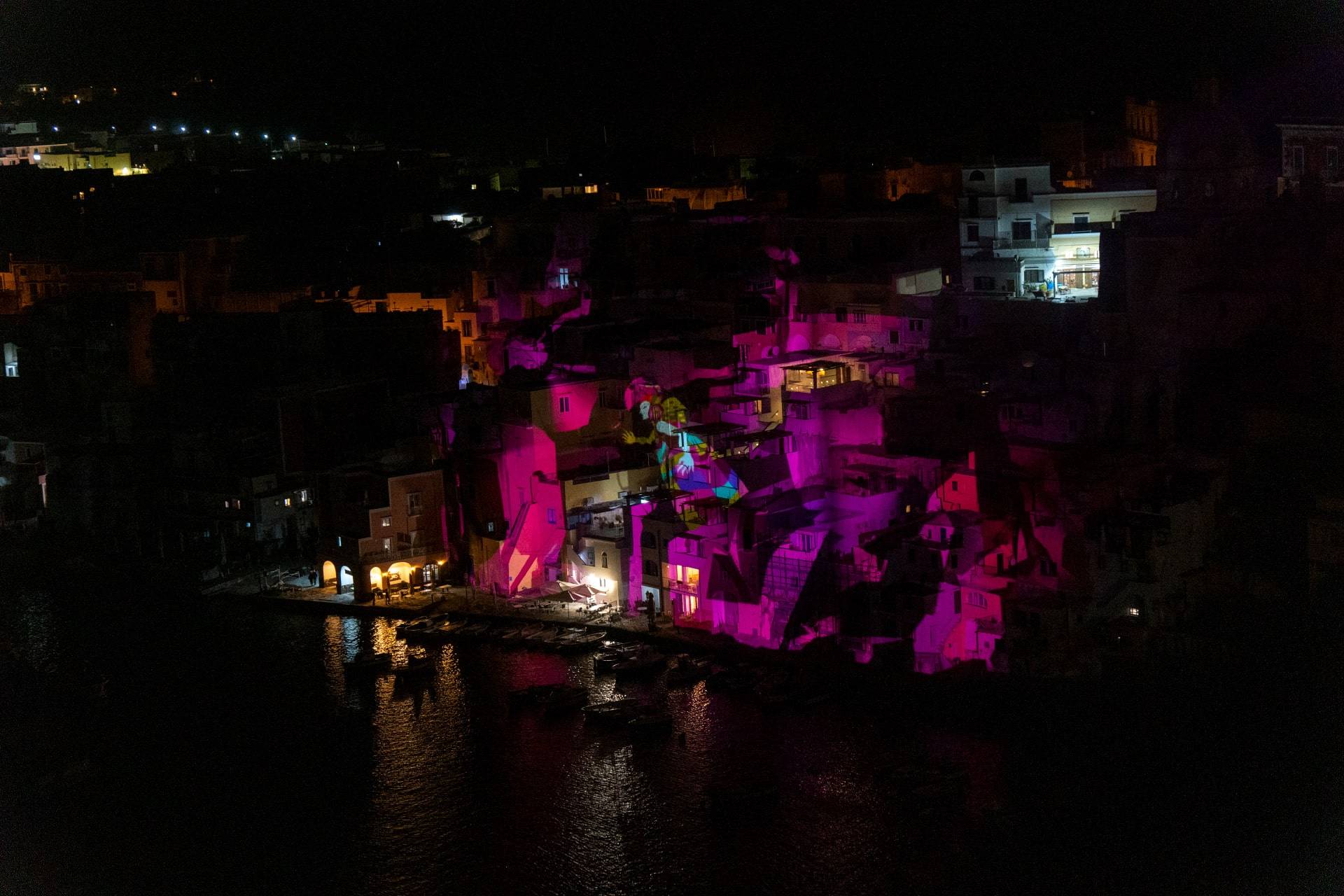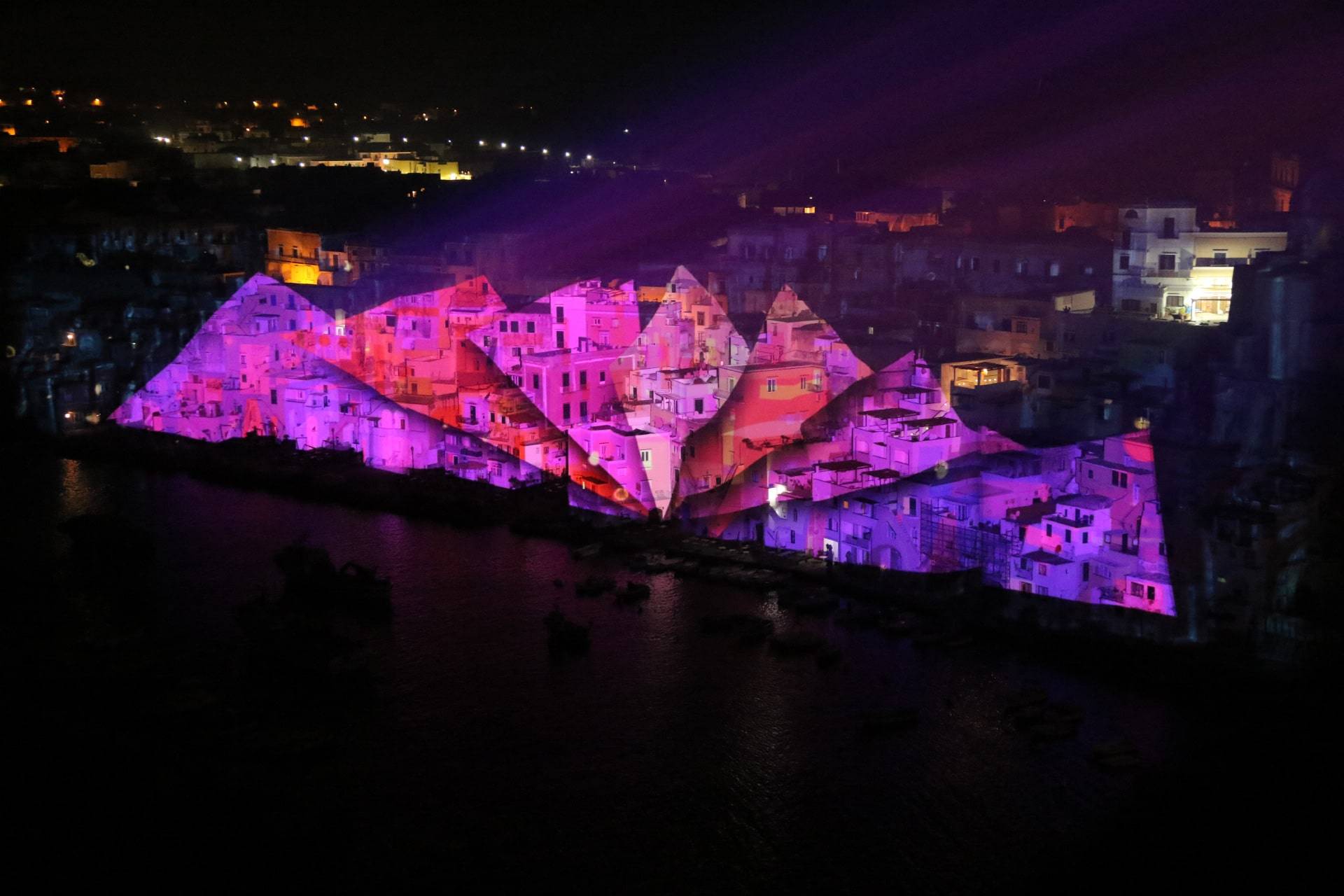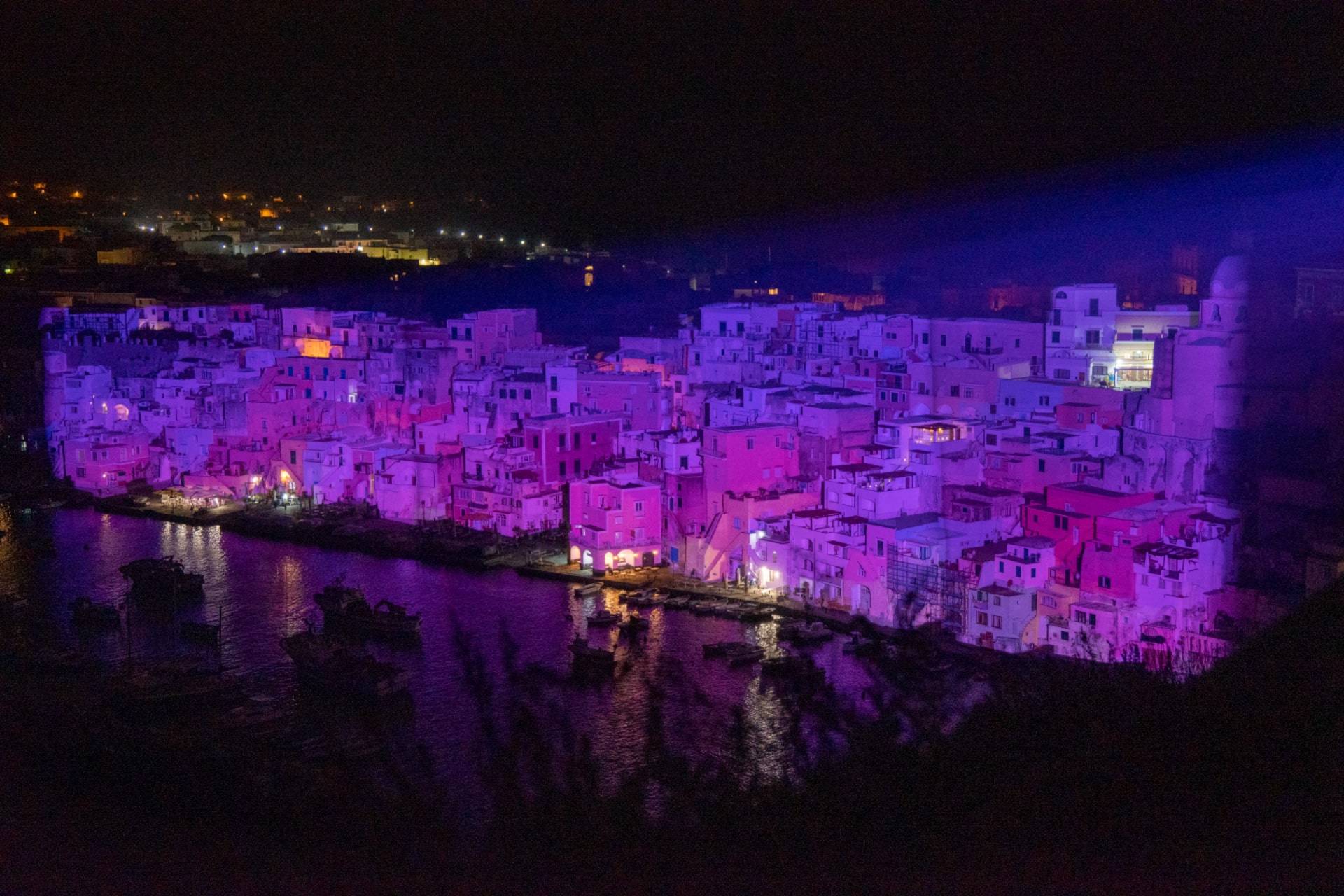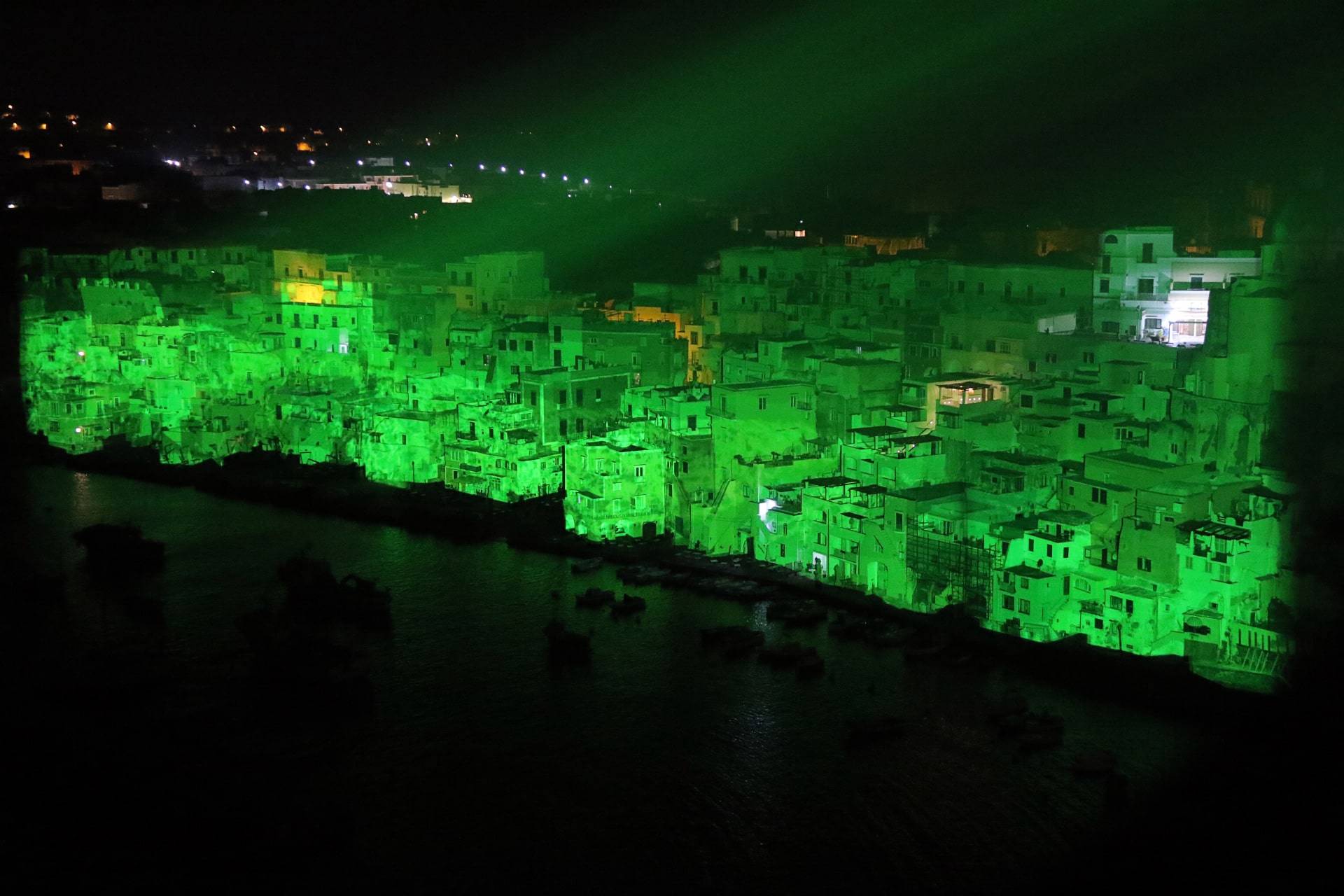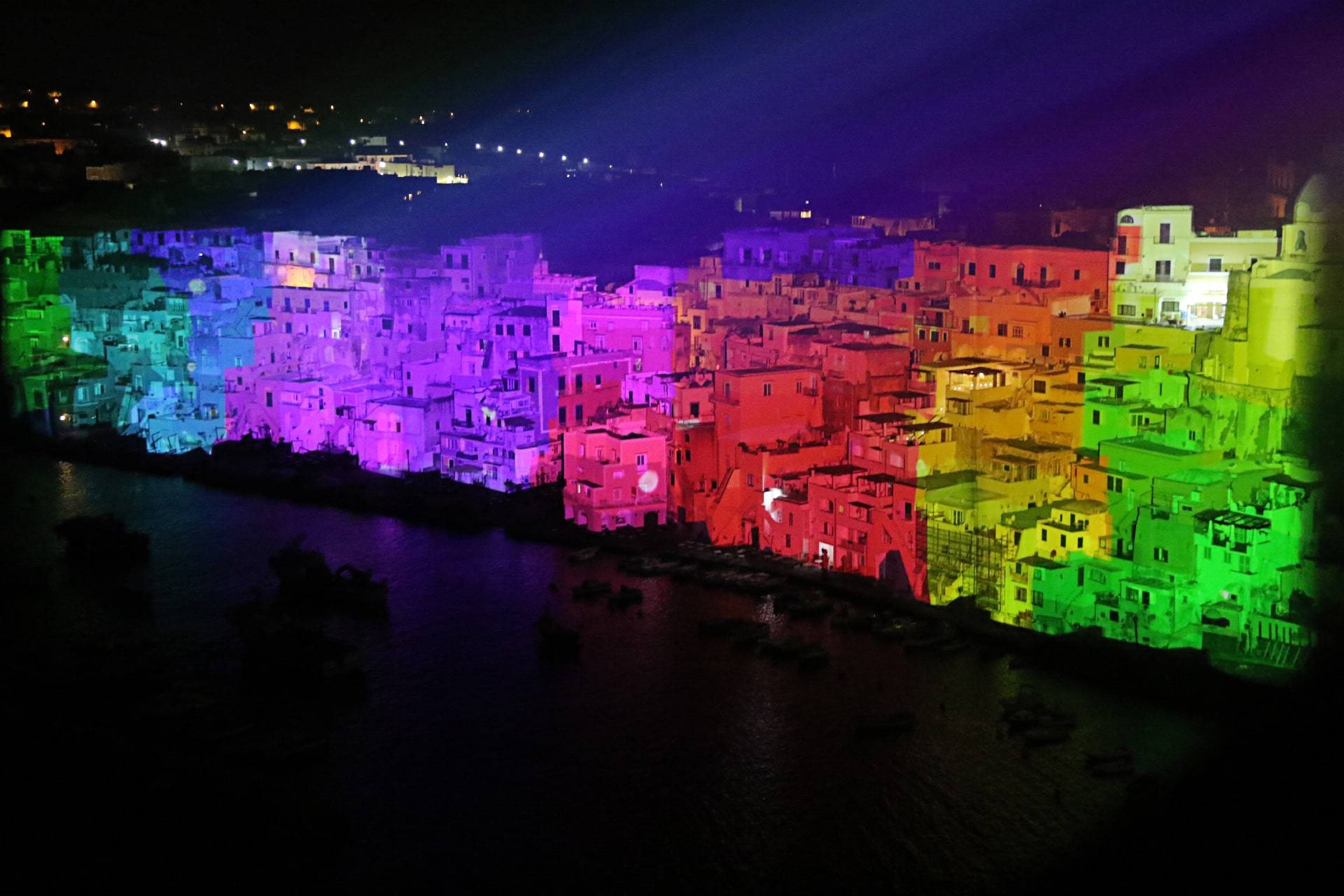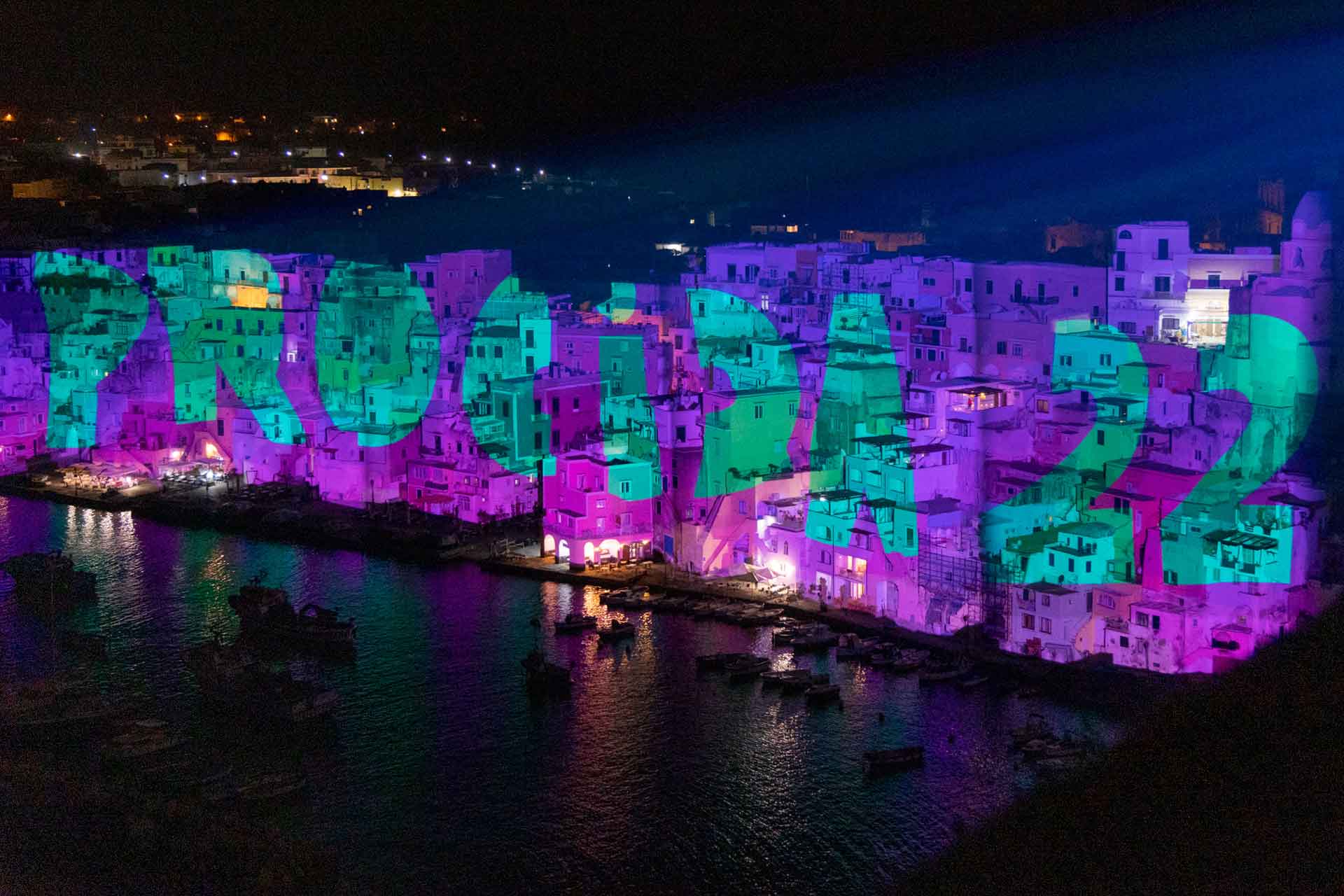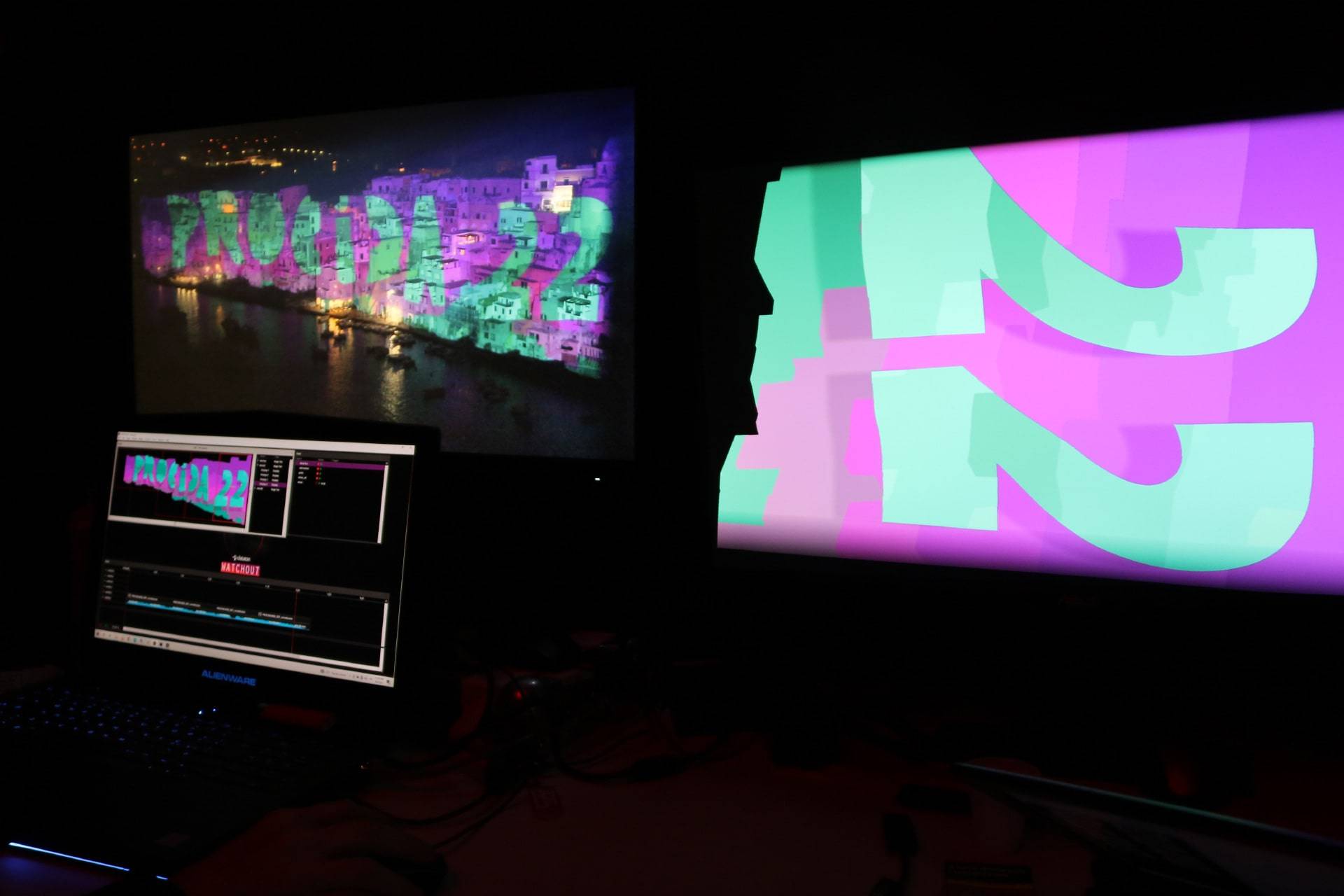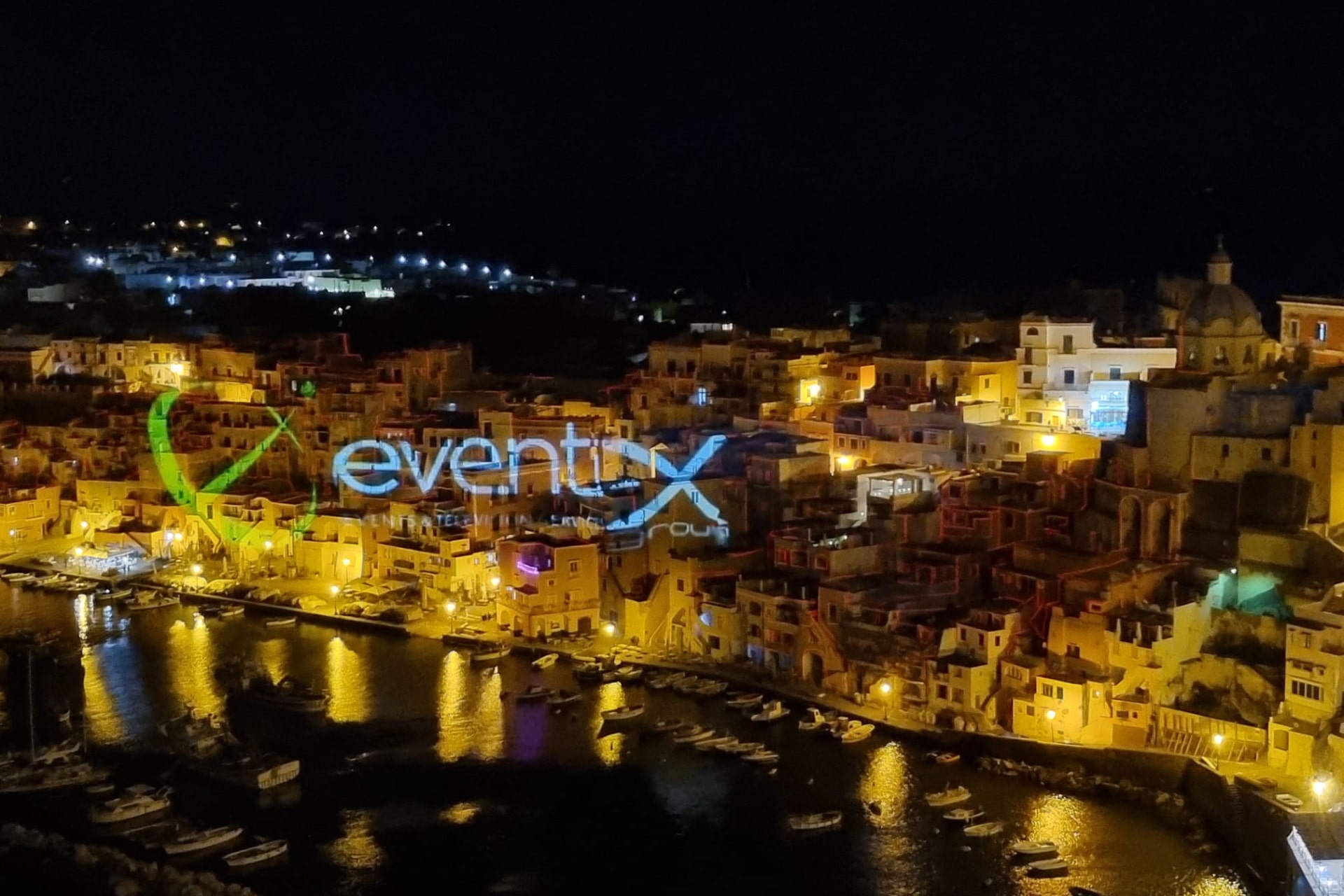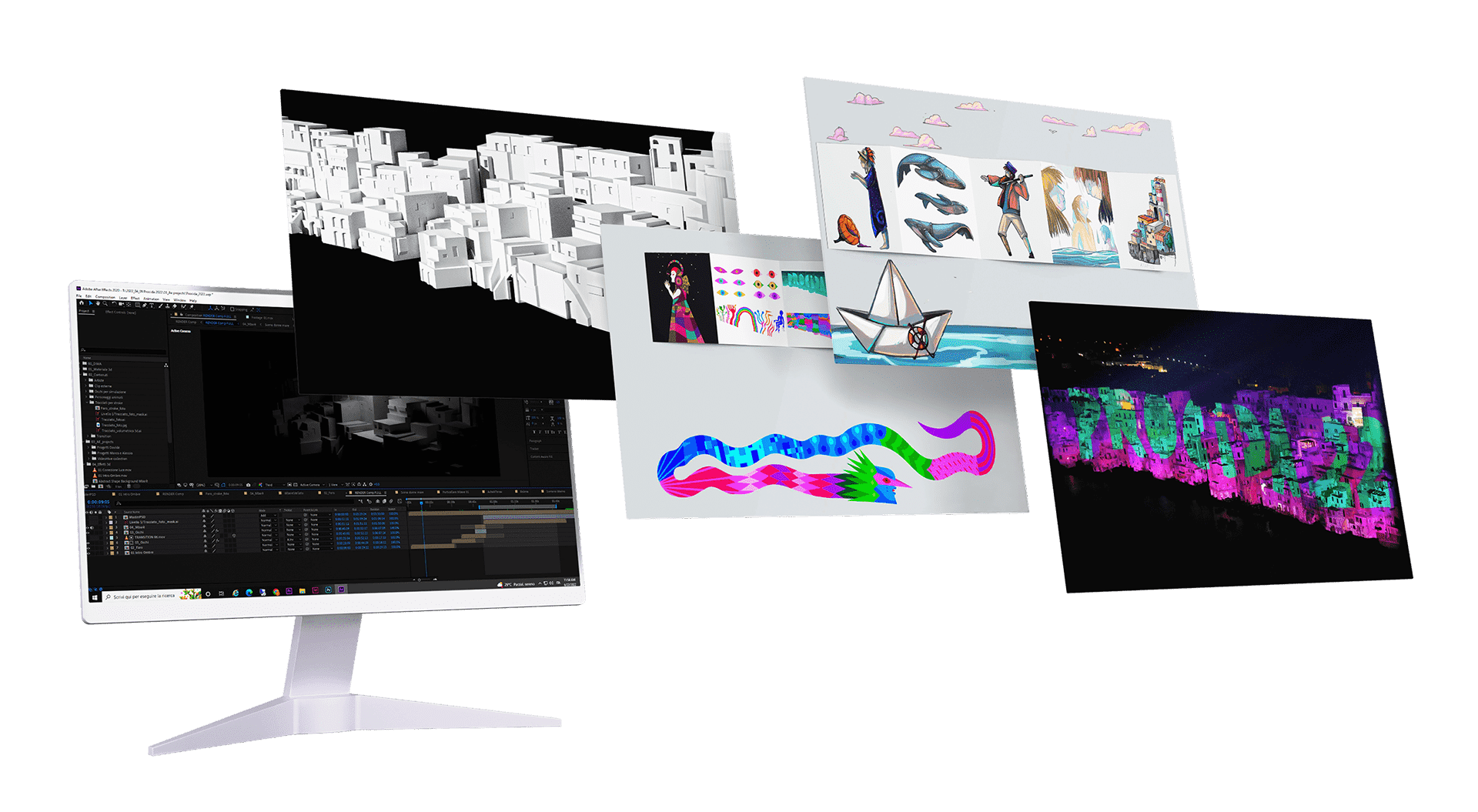 Creative Process | 3d modeling, 3d animation, motion design