Project Description
To start the new year in the best possible way, in January 2022, our team worked to organize the Bulgari Early Kick-off Meeting.
From Rome to Florence, with live streaming links from Neuchatel, Eventi-X oversaw the technical design, direction, video shooting, set design, lighting and audio for the 3 days of organized phygital events.
On a scenographic level, inside one of the rooms of the splendid location of Palazzo Brancaccio, we wanted to recreate an environment capable of enhancing some of the visual and unique characteristics of Rome, trying to make people in the room and those connected in streaming feel, as if immersed in one of the characteristic alleys of the Eternal City. Through the use of an LED screen curved 12×3.5 m size mounted on a stage conceived and designed ad hoc by our set-up team, to define the environment in an even more realistic way, we covered the floor of the hall with a print on a rubberized carpet reproducing a texture of san pietrini, a characteristic element of Roman roads.
To define and brand the scenographic wings resting on the LED, two panels with the Bulgari infinito saffron logo (dimensions 325×390 cm) were created, while, for the perimeter of the room, 8 panels (dimensions 4x3m) were created, with the reproduction of a black and white print of the marvelous Piazza Navona.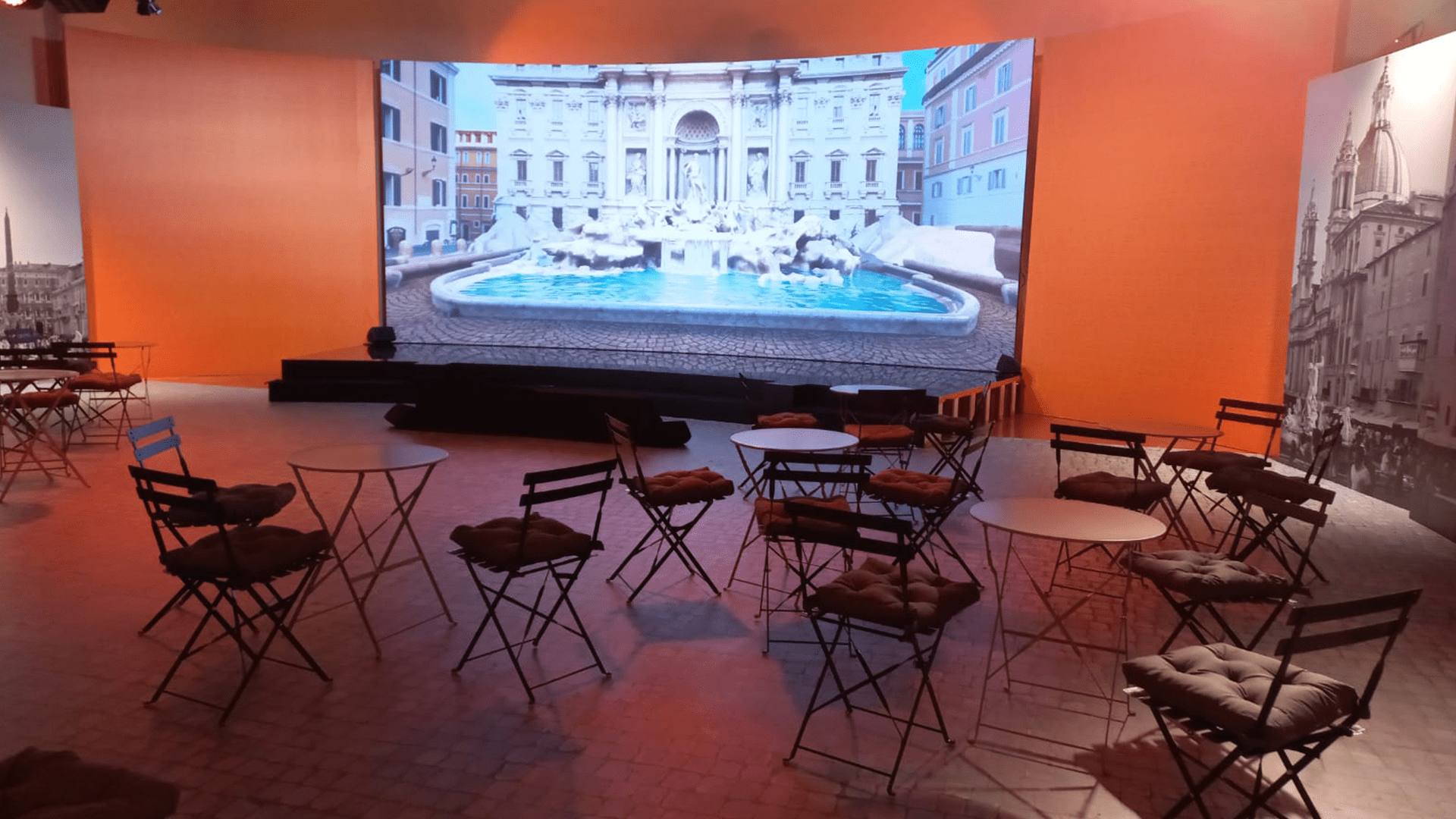 Next, the month of February opened with a three-day "Bulgari-Serpenti" event at the Bulgari head office in Rome, with live streaming from China, Korea and New York to present the jewelry of the new collection.